While the 'u up' texts might be convenient for booty calls, there's something utterly timeless & sweet about well-crafted love letters. Let's give it a try!
We're living in a world where love is often expressed with a simple swipe or a double tap on a screen. Basically, expressing your crush or love takes less time than boiling an egg. So, we say it's time to bring back the lost art of love letters. It can be a great birthday gift for your wife or your partner. Don't panic – we won't ask you to go all Shakespearean. It's about finding that sweet spot between a generic text and a heart-pounding confession to make your partner's heart skip a beat, the modern way. So, here are some hacks to pen down love letters in 2023!
MyMuse Pro-tip: First things first, put down the AI tools! Sure, technology is impressive, but your beloved deserves love letters that come straight from your heart, not from some algorithm.
Keep It Simple
Forget about those cliché rom-com monologues; we're aiming for authenticity here. No need to go all Victorian-era on your partner (unless that's your thing, then go for it, you literary genius!). The key is to keep it simple and honest. You don't have to go all hard with compliments, memories, or something that makes you think too hard. But you wanna make them feel like they are being deeply loved by someone. Just speak from the heart, not from a thesaurus or a YRF film.
Love In Installments
Can't bring yourself to write a whole letter? No problem! Break it down into smaller parts and give one to your partner every day. It's like creating a love letters series that keeps the romance alive! Divide that heartfelt message into smaller episodes of affection! Each day, surprise your partner with a new slice of love, and you'll keep them on the edge of their seat, eagerly waiting for the next instalment.
Rhyme All The Way
If you find prose daunting, dabble in poetry. It doesn't have to be Shakespearean. A simple, heartfelt rhyme can work wonders. Poetry has a way of making love letters more charming and impactful. It could be as simple as "Roses are red, violets are blue, My heart skips a beat, whenever I'm with you!"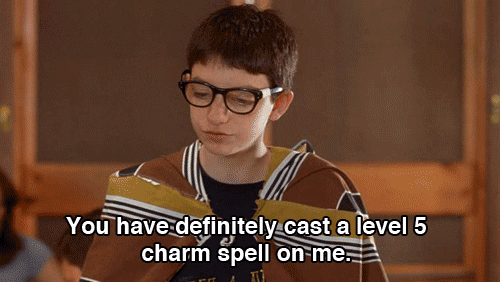 Be Cool
Emojis speak volumes and there's no denying that! Sprinkle your love letters with all the GIFs, memes, slang or Indian pick up lines that make your hearts do the happy dance. Just because we are judging 'U up?' doesn't mean we're against slang. They make your heart fluttery AF? Yes, they do! The relationship is hella lit and the best thang to happen to you? Damn right, it is! You wanna be BBFs in love foreva? You're gonna do just that!
Complete Package
Level up your love letters game by including a little something-something to make it a complete package of affection. You don't need to splurge on expensive gifts. A single sunflower with a note saying "You are my sunshine" or their favourite candy bar with "You're so sweet!" will do the trick. Or you can add our Couple's Play Book. But if you do wanna splurge, go for the best body massagers in India from MyMuse. It's the personal touch that makes all the difference.
Delivery With Delight
Your love letters deserve a grand entrance, not just a dull handoff. Don't just sneak it into their handbag to be discovered later. Plan a cute surprise like a gift box with Pulse best full body massager if you're feeling fancy or a carefully curated Spotify playlist to set the mood for your date night. You can also go all-out with a scavenger hunt leading to the letter's final destination.
So, while the 'u up' texts might be convenient for booty calls, there's something utterly timeless and endearing about a well-crafted love letter. So, ditch the cliches and let your emotions flow onto paper (or a digital screen). Be modern, be witty, but above all, be sincere.
Also Read: 6 Essentials Of A Perfect Proposal To Get 'Em 'Awws' & 'I Dos'
You may also like