Ever wondered what happens when sex drives don't match in relationships? Read on to find out.
The art of getting turned on is different for different folks. Whether it's flirty glances, risque clothing or sensual massages with a relaxing massage oil, each couple needs to find different ways to spice things up in their relationship.
Sourced from Reddit, we find out how folks managed to stay happy in relationships in spite of mismatched sex drives.
#1 'IhadtofindAusername' ended up going against the law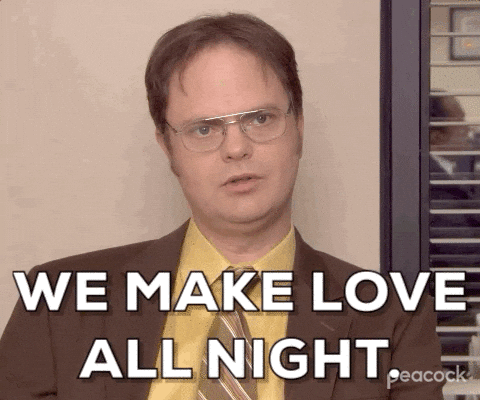 Scheduled fornication.
Every Tuesday and Saturday is happy day. Usually in the evenings after the kids have gone to bed. It might appear boring, but it is surprisingly calming. There are no surprises, but there are also no nagging, resentment or expectations. At least for us.
#2 'Rush224' says that a bear can solve it all
After lots of communication we've realized that she doesn't enjoy it as much because she gets caught up in her thoughts and is too worried that I'm not enjoying it. This completely ruins it for her. I've found that she enjoys it the most when we've had a few beers or are just waking up. These are the times that her brain isn't quite firing on all cylinders yet, so she wants it and enjoys it without getting into her own head.
She's also Catholic, so there is some inherent guilt built in there.
#3 'Zoe346' might need our relaxing massage oil
I masturbate a lot. I've always had a higher sex drive than my husband. It helped that I learned how setting and timing are more important to him for sexy feelings than it is for myself. I think he carries around stress more and it gets in the way of feeling in the mood. What I like to do that helps him get in a relaxed mindset is light some candles, play an album of Explosions in the Sky and give him a full body massage. :)
*sending them Glow Relaxing ASAP*
#4 'notadestination' resorts to stimulating vibrations at times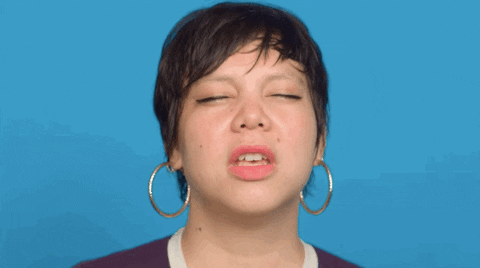 Typically, barring a week or so during the month, I simply don't get horny. While he is up for it more often than not (every other day or so). So we've worked on what turns me on- vibrators, reading sexy fiction (not quite erotica, but implications of activities), and lowering my stress and anxiety. Vibrators when I'm up for it, but my body isn't yet, reading when I know he'll be in the mood for it to start getting myself ready, and lowering stress and anxiety helps extend the length of time I'll stay in the mood. It doesn't quite even the playing field, but it gets it a hell of a lot closer.
#5 'valheol' is trying to be a good husband
I track my wife's ovulation cycle. The female libido is highest when they ovulate. It lasts for about 3-5 days. On other days I turn up the compassion, love, consideration and empathy which keeps it going. Basically, don't f*ck it up!
#6 'terri_dahoo' has the most interesting things to do in relationships
My wife's sex drive is rather weak but I put on my fedora and scarf and she is ready.
#7 'TooBadF*cker' probably justified his name
When we started becoming sexually active in our dating life it was a daily occurrence, sometimes multiple times a day. Of course sooner or later the infatuation phase wears off, which is normal, and we were fine with that. Meant more time to go out and do things together.
Fast forward a couple of years, we've been together for 4 years and married for 2. Sex has become an exercise in futility: I want it, she's tired/she had a long day/I'm too horny all the time/she's going out with her friends/there's a dish in the sink/she's too cold. You get the idea. Always "something" that comes up or takes precedence. Seriously, you can't give even 20 minutes and just let everything else be and focus on us?
So to answer your question, we didn't. There were other circumstances that led to divorce but sex wasn't exactly at the bottom of that list.
#8 But the best is saved for the last from a deleted user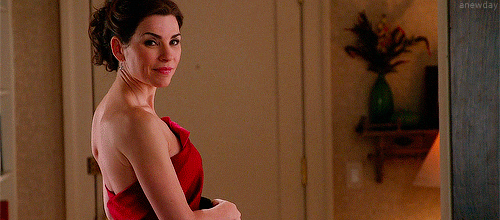 Wife and I solved this by getting into S & M.
She sleeps and I masturbate.
The art of sex is understood by humans who have the drive to excel in it. Your day can start with flirty texts and end in pure denial when your better half is just not in the mood to do what you've been planning all day. But with communication and a bit of suave, things would never go for a toss. When they do, Glow Relaxing is there to save the day. 
Also read: Exes and Os - Is Breakup Sex Worth It?

You might like