Why it's okay to take sex breaks, and healthy ways to cope with so-called sexual ruts.
It's annoying, right? Just when you thought you had accepted your sexuality, you've been hit with a drought down there. If you've thought "I feel ya sister" already then this article is for you. As it turns out there are many (totally valid) reasons why you might feel you're just not in the mood. And the best way to get out of a "sexual rut" is to accept it, embrace it, and go with the flow.
Keep reading to understand why your libido might be running low, and learn some healthy ways to overcome the dry spell.
Know You're Not Broken
First of all, it's important to know that it's absolutely normal! You're not alone and in fact, the very concept of a "dry spell" can mean different things to different people. A dry spell cannot simply be reduced to the fact that you haven't done the deed in X amount of days. That said, when you are used to having a high libido, a sudden roadblock might throw you off and make you think "What's wrong with me?" Know that it's completely okay to feel this way. Intentional or not, taking breaks from sex can actually be a good thing.
Usually, the first step is to listen to your body and shut out that little voice in your head that says something's wrong. Know that anyone can experience  "not in the mood" syndrome, whether you're single, in a relationship (or a situationship), or even happily married for years.
Ask Yourself 'Why'
Once you've established and accepted that maybe your game has been a little off lately, it's time for some internal reflection. There can be a number of reasons as to why your sex drive could have come to a sudden halt. Well, we are living through unprecedented times. With a pandemic that's raging more than you, an age of information overload, unrealistic beauty standards, it can be hard to celebrate love in the time of corona.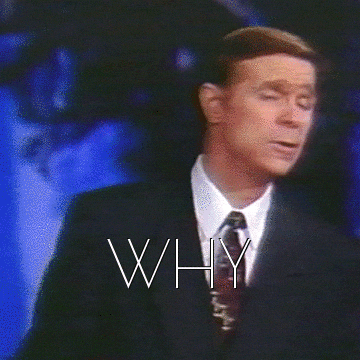 I'm not saying this should be one of your reasons. Whatever your reason may be, it is preferably healthy to dig a little deeper. Believe it or not, hormones are not always the culprit. And a little visit to the self-reflection city could take you a long way.
Have you been too stressed at work?
Is it a recent breakup?
Are you in emotional or physical distress?
Do you feel a lack of spark between you and your S.O? Which leads me to the next section...
Keep Your Partner(s) In The Loop
Talking about the so-called "rut" to your S.O is key. Honest and open conversations about your sex drives can save you and your partner(s) from real-awkward situations. Trust me, Communication > Flipping to the other side of the bed and pretending to fall asleep. While it can be a difficult conversation to have, it is an important one. Just remember that intimacy does not always equate with intercourse.
"Emotional intimacy, for example, the vulnerability we feel to take risks with those that we like or love, is an incredibly powerful form of closeness," says Dr. Melissa Fabello, a Sexologist and researcher in this article.
There are so many fun ways, you can still enjoy intimacy with your S.O. For instance, you might not be 'down to bone' but actually crave physical touch. Maybe a sensual massage with relaxing massage oils and your bae is all you need. Until you're ready to take control, keep it light and breezy. Cuddles, fun date nights (throw in an intimacy card game), or even hugs can help ride out the wave. If you can't give them a coupon to get it on, there are a lot of anniversary gifts that you can still get.
It could also be possible that it's not even you, maybe it is your partner(s) who wants to have an intercourse intermission. That's okay too. Here's something that might help you help your partner: 5 Ways To Be A Better Giver.
You DO You
In case, you don't have an S.O (like me) and are still on hold about getting down and dirty, you're not alone! As a recently 'singled' human, I can vouch that the sex slump is very real post-breakup. And the fact that we're in lockdown and basically left without a choice for casual flings doesn't help!
My takeaway from this is: Make the best of the situation. Sure, you might be checking your phone an unhealthy amount of times, isolating yourself, or not putting too much effort into meeting new people. But this could be the perfect time to take a step back, prioritise yourself and practice some good old self-care.
Picture this: A dimly lit room, your favorite slow song plays in the background, maybe even a scented candle to Spark the mood. Just you enjoying your own company.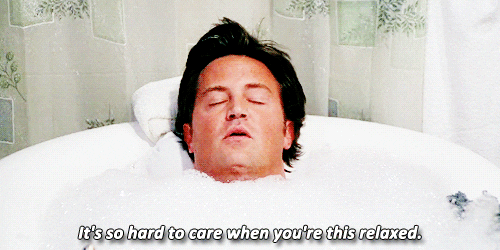 Remember that self-love comes in different shapes and forms. It could be focusing on your hobbies, reading a good book, checking in on your mental health, and taking pleasure into your own hands. At the end of the day whether you're winding down or flying solo, you do you. Be your own muse.
Know that for anyone who identifies as sexually active, these time-outs are perfectly normal and totally not worth the panic, as long as you're taking healthy measures to cope. Some sexual ruts are longer than others and I promise you, this too shall pass (if it doesn't, you can always consult a sexologist). And when you know you've broken the spell, you can tap the links below to spark some magic.
You might also like reading:
What Comes First? Love Or Sex? Demisexuality Explained
How To Stay Harder Better Faster Stronger