Movie date night can be beautiful, but there are times when it's better to mix things up. So, here are 5 date night ideas to amp up the mystery & chemistry!
 You meet someone, sparks fly, and every time you see them you have butterflies holding a dance party in your stomach. Soon enough you exchange phone numbers and there begins the line of cheesy chats: "You are pretty!" "No, you are more pretty". You go for a casual movie date at night and so begins the first of many movie nights that you are yet to have. While movie dates are beautiful and intimate, there are times when it's better to mix things up with other date night ideas. 
Also read: 5 Love Languages For Couples
Season It With Love
Cooking with someone can be a multisensory experience that can reveal a variety of behaviors, from imagination and generosity to self-control problems and messiness. It can also be a stressful event with a chance of eating burnt pizza and a string of apologies. Instead, you can take some ingredients like soya sauce, pepper, flour, etc., and place them in small bowls. Get your Wink eye mask and put it on your date's eyes. Ask them to taste the ingredients and guess what it is. Then, let them have the chance to lay out different ingredients that you can taste and try to guess. If things go right, you can add some extra spice at the end of the taste test with our Date Night Kit.
Paint it red
You don't have to be a kid to paint silly or Michelangelo to paint at all. There are many turns this painting date can take. You can try to create each other's portraits or complete each other's half-done paintings. If you want to be more intimate, create one art together or try finger painting. We can already see the colors of love being painted in your future!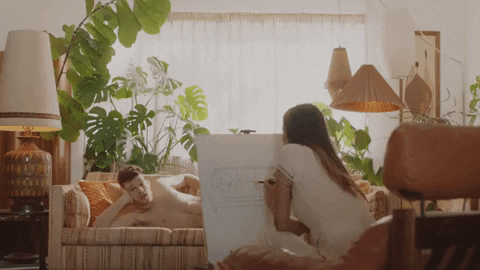 Treat yourself and them
Don't worry, you don't have to empty your wallet for a spa day and be directed to different rooms for it. You can plan a relaxing day with just you, your partner, and calming massage oils from MyMuse. Depending on your comfort level and the night ahead, you can pick the oil that suits your needs. If you have just entered the comfort zone of getting cuddly, get the Glow Relaxing. But if you are planning to pull out the Pulse massager and Glide jelly later, set the mood with Glow Arousing. A spa day is incomplete without scented candles so don't forget to light up your favorite Spark candles.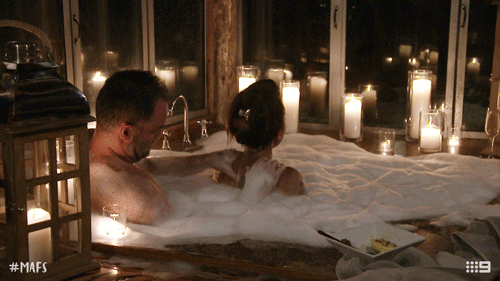 Where To Miss? To The Stars!
While Leonardo Di Caprio has set incredibly high standards through his character in Titanic, the best you can do to come close to those standards is to take your partner to the moon. How you may ask? A planetarium date! There's something super romantic and serene about staring up at the stars, with your partner. Talk about going on an out-of-the-world-date!
Share It, Mutually
Dates don't have to end up with you getting into bed together. You can do something hot without getting tangled up under the sheets and still get to know each other more intimately. You can use your favorite massager from our Three Way Kit and Glide jelly while the other simply sits and watches, no touching. This can be used as a chance to educate about your likes and dislikes while the intense tension drives you crazy.
 Also read: How To Get In The Mood When You're Not Feeling It
A few things that can spice up your dates: