Sexual desire is subjective. As it is okay to be out in the world exploring, it is also okay to enjoy great night-ins by yourself with zero exploring.
'A sex-positive brand telling people it's okay to not have sex?' Well, isn't that what being sex-positive means? We cannot call ourselves sex-positive by only accepting other people's kinks and body counts of other people. To be truly sex-positive, one must accept the fact that other people's intimate journeys are going to be different and probably slower than others.
I was one of those kids who did not watch porn until her mid-20s. One of my friends found out how sexual penetration actually happens when we were in college. I know a few people who think BDSM is an extreme form of sexual indulgence for people who have a traumatic past. What I'm trying to say is that all of us had or are waiting for a delayed awakening about the basic concepts of sexual desire but that doesn't make us foolish, lame or vanilla. You can start by enjoying an intimate massage or getting self-care products like Breeze.
Why Do We Think Sexual Desire Is Bad?
Sexual desire's meaning is that it is a very strong attraction to a certain person, object or phenomenon sexually. There are many reasons why sexual desire in men and sexual desire in women are suppressed so much. Such reasons also constitute why delayed curiosity about sexual desire should be acceptable.
Sex & Sanskar
You know sexual desire and sanskari society don't mix well. Right from our childhood, we've had to change T.V. channels if a kissing scene came on. We weren't allowed to watch songs like 'Kaanta laga remix' because they were highly sexual. Words like 'wedding night' or 'condom' were reserved for adults. You imbibe this notion of 'anything sexual is shameful' as you grow up. It takes a lot of unlearning to understand that sex and attraction are natural things you may want to experience. But if you need time for it, don't fret.
Sharma Ji & Shame
'Sharma ji ka ladka ladkiyo se dur rehta hai aur sirf padhai karta' and that's all it took for Sharma ji ka ladka to become a good boy. The obsession with being an ideal kid also pushed us away from exploring our sexual desire. That was one of the reasons I stayed away from pornographic websites. I was always worried that if someone found out, it'll ruin my good girl image. But turns out, everyone is into porn and igniting their sexual desire. So, the trail of shame may start from our families' teachings, but we are the ones to take them forward.
Sex-Ed Snafu
Two pages in a textbook that only had the anatomy of the reproductive system that our science teachers reluctantly taught- that's the sex-ed I remember. I don't recall any lessons on consent, clitoris or penis anatomy. When you don't know how sex happens, how can you expect yourself to get curious about it? And when we do get to understand sex, it is always followed by scares about STIs, pregnancies, or assault.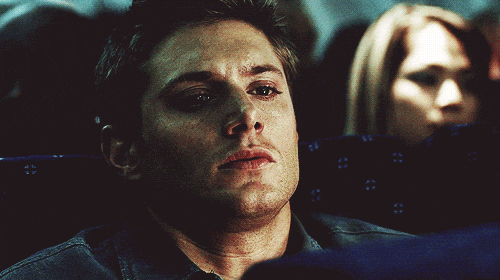 How To Get Over It?
Getting over the toxic lessons of shame and threats about sexual desire can be hard. It takes a lot to let go of such mental blocks and beliefs that you've learned since childhood. Additionally, it's important to understand that just because your sexual life is kicking off a bit late doesn't make it any less fun. Your sex life can begin in your twenties or after your marriage and it is still yours to enjoy and dictate. You can introduce different kinks and sex toys in the bedroom as per your comfort level. It may take some time to understand the things women want in bed. A sexual desire discrepancy will always be there among different people.
When you actively try to start your exploration journey, you can get help with self-care products like the Breeze massager. The key will be patience and practice so make sure you are giving yourself time and forming a self-care routine gradually.  
Get curious with