Real, passionate human connection. They're about embracing each other for who you are and inviting someone inside your strange little world for the evening. You are free to let your innermost thoughts and passions run wild because you are mindful that this is not long-term. That's the beauty of hookups.
Online hookup can be the ideal change of scenery when you're too swamped to start dating, yet want to meet someone new and spice up your life. Given that we live in a digital age, it seems fair that we are beginning to establish romantic relationships online. We have all experienced our fair share of awkward dates and corny pick-up lines, and we are aware of how challenging online hookups can be. Connecting online is easier than it ever was, but it is somehow more confusing thanks to dating applications like Bumble, OkCupid, PlentyOfFish, and Tinder. However, so much can go right and wrong when you choose the online hookup life. Before taking the plunge, one must carefully consider their options. We can be a little naive, especially when it comes to hookups after years of long-term relationships. If you are not aware of some drawbacks of online activity and the time and effort required to make it work, it might come as a bit of a shock. Do not let the disadvantages deter you; just be cautious! But most importantly, remember that lots of individuals like finding new acquaintances and relationships online, and it is completely okay.
Also read: Things Women Want In Bed...Especially The First Time
Online Hookups; The Red Flags You Should Look Out For
Hookup culture, ah. The older folks among us tend to panic over it as if people haven't been meeting up informally since the dawn of time. Hooking up may still result in major drama, weariness, and nothing short of emotional breakdowns, despite its lengthy history. Nothing kills simple, casual sex like being terrified the entire time you're together. So what should you know before online hookups for a smoother hookup experience? From unwanted feelings to awkwardness and dealing with catfishes, we've got you covered.
It Might Be Awkward!
Yes. Even while hookups in movies open with passionate, steamy sex, awkwardness can still exist. How can you deal with that, then? Communication! Any awkwardness should be communicated. Did something totally and utterly awkward occur?  Whether you caught them sexting with someone else or cracking a bad dad joke, just laugh about it and move on. That said, confirm that it adheres to your hookup's rules. But there's no need to freak out over it in private and then act as if it doesn't exist while you're with each other. Spark a conversation anytime you feel uncomfortable, and you are on the right path to a hot hookup sesh.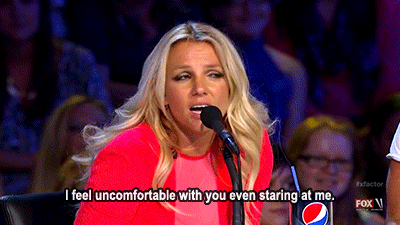 Cats Are Fun. But Not Catfishing
Okay, so the person you speak to may seem quite lovely, and it could even seem like you've found the perfect hookup partner. However, anyone may don a mask and hide behind a screen. You may be speaking to someone who is absolutely wicked for all you know. Never give somebody your emotions until you have a face-to-face meeting. But even that may seem dangerous, so you can opt for a video or voice call. Keep it simple, since you are still speaking to a "ghost". Most of the time, individuals lie and adopt a different character. Determining whether to hook up with someone or not should always come after meeting them. The hazards of letting a stranger into your life are greater when they are hidden behind a screen.
Throw Commitment
Out Of Your Dictionary
It's crucial to check in with yourself beforehand if you're involved with this person and want the relationship to progress, lest anyone's feelings are harmed. Prior to hooking up, you don't need to plan out the entire course of your relationship, but you may take a moment to get on the same page and make sure you're both generally thinking the same thing. Are you seeking a long-term relationship or simply something fun to do for the evening? Let them know your plans. Keep in mind that you have no power to demand their energy or time. There are no expectations or commitments in a date night fling, which is the whole idea. Therefore, if they ignore your texts, change plans, or start expressing interest in someone else, you are not entitled to pout. You cannot demand a cute date night just because you hooked up. If you start to feel possessive or jealous, discontinue the deal right away.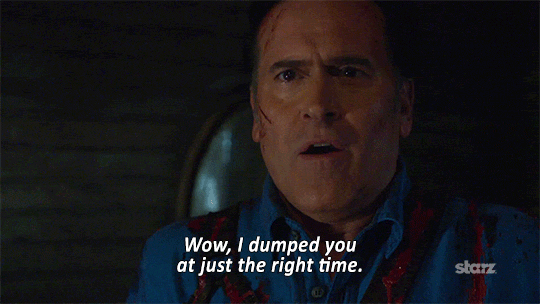 Save An Awkward Trip To The Hospital
Although there is nothing wrong with fast flings or casual sex, it may be embarrassing and challenging to talk about STIs with someone you just met. Making poor judgments and possibly putting your health in danger can result from not talking to someone about sexual health concerns. More people are seeking casual sex as a result of the present "hookup culture." Through television, movies, and song lyrics, it is ingrained in our culture that sex may be carefree and without consequences. However, it is important to talk about STIs beforehand to not spark unwarranted mishaps. Always be truthful with one another, even if it makes you cringe with embarrassment.
Things get real
Everything gets real while you're having sex. People fart sometimes.  Every now and then, people weep. Even unplanned periods might pop in for a visit during your sesh. Even if there isn't a "relationship" between you, you are still essentially pledging to respect their right to privacy when you sleep with someone. Don't be that person that runs out and tells everyone about the hookup you had the previous night while Instagramming intimate details about someone with all of your best friends.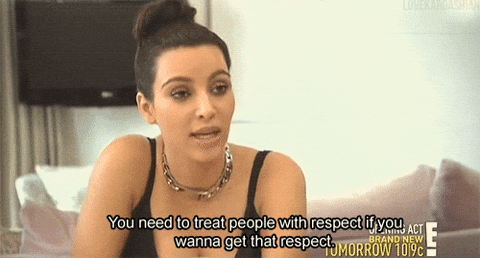 Additionally, feel free to say no and respect your partner's no. It may be challenging to determine what you're comfortable doing in the heat of the moment, and perhaps even more challenging to say "no" or "not yet," which is why it's crucial to establish limits before diving too far. Know what you can do comfortably and what you shouldn't do before the evening begins. It's okay to figure things out as you go and decide "huh, OK, never repeating that again" throughout this process. However, if you already adhere to certain strict standards, don't let anyone pressure you into breaking them.
Also read: Why You Don't Need To Be Ashamed Of One Night Stands
For many individuals, online hookup is the newest kind of pleasure. It has its advantages and disadvantages, like every other aspect of technology. Online hookups should be enjoyable while prioritizing your safety! So take pleasure in it, and maybe you'll discover your Tinderella tale!
Here are a few things that could make your hookup sessions even naughtier!