A glance, a kiss, a smile, a stare. Nothing comes close to anything like slipping into limbo at a moment's affair. Life can be brutal but it never ceases to inspire love and its magic. 
Mumbai is the town that weaves stories for the silver screens; stories of comedy, love, reality, and tragedy. Despite all the fantastical emotions that the city emulates, it is lesser-known for the love one may have for their partners. It is better known for the love of the city, of dreams and aspirations that the city smiles upon; a wave of opportunities that lets people glide. So, it was a breath of fresh air when Amazon Prime Video's Modern Love Mumbai opened with the Bandra-Worli sea link, which is the most recognisable shot of the city. The anthology of 6 episodes inspired by the Modern Love column of The New York Times, adapts itself well to the spirit of Mumbai with stories of love against the glimmering backdrop of the city that never sleeps. However, in this article, we shall talk about 5 queer moments that could have inspired the Modern Love Mumbai series.
The City And Its Sea: A Beautiful Circle of Life
Akshay and Ashish had met through a dating app. Funnily enough, it is an opposite attracting cliche, but their mutual desire for something substantial was very much there since the moment they met. Their relationship was unlike any other, and moving in together sweetened it more. The sea was a mutual love they shared, and their small Carter Road apartment with a small corner towards the big blue was just perfect. 
Akshay and Ashish fondly remember the Shirley Rajan village, and Dr. Ambedkar's statue by their building. The sea of blue Ambedkarite flags and the thrums of Ganesh Chaturthi punctuated that their days were lingering when they decided to move to Goa. Perhaps they could never feel away from Mumbai, or perhaps the city never let them go. Either way, moving back to Juhu, Mumbai, they now enjoy undisturbed morning strolls in Kaifi Azmi park. Life had come together beautifully, and looking back to Carter Road days, they always feel that Dr. Ambedkar had always blessed them.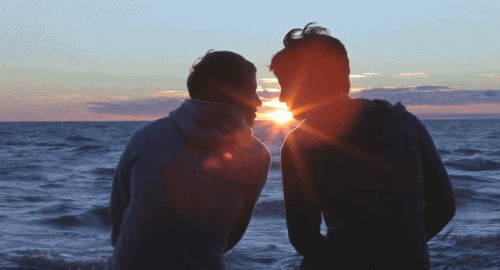 Realising Love A Day At A Time
Gurleen was living in Dharamshala when she went to Mumbai for a medical check-up. Meeting Winnie through a dating app was just a coincidence at the time, a booty call that was going to be a one-time thing. Winnie was the first lesbian that Gurleen had met in her life, until then she was suppressing her sexuality and was married to her then-husband.
The one instance turned into a second date, and for the ten days that Gurleen had spent in Mumbai, they met every other day. She fondly remembers the moment that etched their relationship in stone. Sitting in bed in a hotel in Juhu and looking at Winnie smoke, they both bobbed their heads in sync to "Aisi Deewangi" playing on the speaker. For Gurleen, loving Mumbai again seemed impossible. The burnout and the endless shifts caused exhaustion that had made her leave the city. Falling in love with Winnie was something that had brought her dreams into being; a fresh experience of life and love, all over again!
Time Heals All Wounds
*Person wished to remain anonymous so the name has been changed 
Raghav had always had relationships with women, but something didn't add up. Going to Glasgow to study made him realise his sexuality, and he would lock himself up for days, not knowing how to deal with it. During his time there, he met David who came out as gay to the group of friends that Raghav also belonged to. He had left Syria to pursue a 3-year-old online relationship away from his orthodox family back home who might have killed him if they found out. Watching David come out despite all his odds was life-changing for Raghav. And one day, he came out as bisexual to David who urged him to tell their other friends. A couple of months later, he did just that.
Going to university in London was a different experience as he was now more open to experimenting. One day, while on a video call with his mother, Raghav told her that he needed to text her something. Coming out to her on a phone call was difficult and texting seemed the easier way out. Raghav eventually introduced his mother to his boyfriend. Dealing with his father was more daunting as the two never got along well. One day he just burst out to him about his absence and the lack of dialogue between the two. And about a week later, he came out to his father over drinks. His dad said, "Life is only worth living if you're happy. Don't do anything you don't want to." Reconciliation was easier because the anger and the sadness were thawed. His father loved and cared enough to understand. 
Owning your sexuality is key to your mental and physical well-being. It is always well-advised to give that to yourself, if you ever feel the strain of it leaning too hard on you, perhaps you could try your hands on good relaxing massage oil.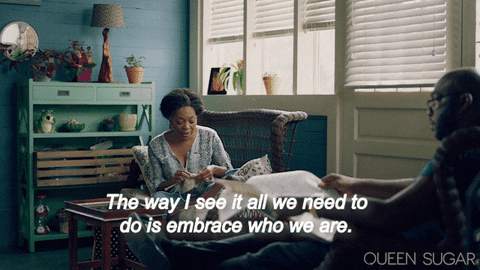 Parents Are Strong, Trust Them
Coming out to her parents was always important for Anuja. Despite all her plans and deliberations, it never happened the way she imagined it to. After a night out one day, she had arrived home late at 2:30 am. an absurdly late hour for her parents who decided to lecture her. Frustrated at the lack of control over her own life, she snapped and came out to them as a lesbian. Nothing good comes up after 2 am, and the feeling wasn't lost on her.
Her parents' talk about lateness now became a two-hour conversation about her sexuality, with never-ending questions and concerns. The frustration turned into panic which slowly turned into confidence because backing down now would have been worse. Anuja's mother was asking her all sorts of questions, but her father hadn't uttered a word since. She grew restless to know what he was thinking; if he was alright but was simply too afraid to ask. The argument gradually became a conversation where her parents patiently heard her out. And when it ended, Anuja's father walked her to her room, hugged her, and said that he didn't understand, but she was his daughter despite everything. He loved her and would find a way to understand everything. 
Also Read: 5 Tales Of Queer Relationships Blooming From First Date To Forever
Sometimes It Is Okay To Just Go Ahead With It
Justine was seeing a girl and only those who were close to her knew of it. It wasn't a case of hiding her sexuality, but rather a lack of conversation on the topic. Her mother finding out about her being a lesbian was sudden and out of nowhere. She was showing a picture on her phone to her mother when she received a call from her girlfriend. The contact name was "my beloved wife" and the demand for an explanation was immediate. It was shrugged off as a joke but Justine found no reason to hide it anymore. Five minutes later, she came out to her mother as a bisexual. Justine's mother was a born-again Christian and she prayed over this incident over and over.
She even tried to take the path of faith with Justine who would not have it. A month later, Justine's mother accepted her choices and when her father noticed something amiss, he came to know of the conversation through her mother. He took it very well and told her that he knew a lot of gay people, some from work too. Now, Justine sees someone else and her family simply adores her, very much like a part of their family.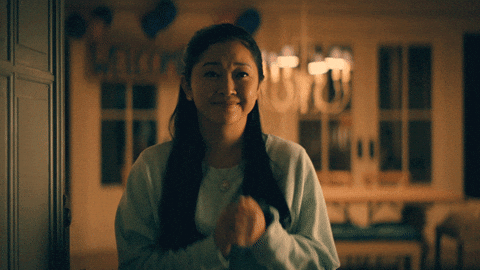 To Loving Yourself Well…
Love is subjective and being objective about it is the last thing that it needs to survive. Self-love is not very different either, for you cannot love yourself well if you think about it first. As far as moments go, create your own, don't wait for them to happen to you. Love has a way of making itself happen, it is a glide into oblivion that makes you blissful. And it can be felt truly when you invite all those you love into that happy place of your life. Think about it, use a relaxing massage oil if it helps you, but trust me, it is worthwhile.
You may like