Finding it hard to come up with a gift for the newlyweds to make their day extra special? Well, we have compiled a list of some of the best wedding gifts that you could go for! Go on, add the 'happily' to their 'ever after'
With wedding season around the corner, there's been endless pondering of what gift to bring to the party. Arranged marriages are especially fun because two families are coming together and making new bonds and perhaps newer friendships too! And if you want to stand out in the crowd with a memorable gift, we've got you! 
A Clean Sheet To Fill Up
Arranged marriages are like a clean sheet that the couple will fill in together as time passes. You can help them cut down on the awkwardness of having intimate conversations and understanding each other's needs and desires. How you ask? Just get them the Under The Sheets card game, one of the classic wedding gifts. It is an intimate card game that lets the players bare it all whether they are looking to create deeper connections on an emotional level or carnal.
Smooth Criminal
Everyone needs liquid courage once in a while, and why should the suhag raat be any different? After a friendly game or conversation that does the much-needed job of breaking the ice, it's pretty much time for business to begin, and nobody likes to show up to the test without proper gear. So, while the wedding gifts for the couple may have entailed a few condoms or two along with the ritualistic 'badam ka doodh', you can help take it up a notch with the polished gift of an all-natural oil-based lubricant like Slick. It has such a frictionless, luxurious, long-lasting texture that it guarantees even a poor dancer land the smoothest moves during playtime.
A Piece Offering
Understandably, every person has a different taste when it comes to home decor. Some may like neo-modern, and some may like antique things. But if you are absolutely sure of the kind of taste that the bride or groom may have when it comes to envisioning their home, then you must  go for a showpiece that would love to have. Classy showpieces that are tasteful to the newly married couple are evergreen choices that almost never flop and are certainly the best wedding gifts for newlyweds. Give Them Memories
Not literally but give them the ability to capture their memories forever and help them map their journey together. Invest in a brilliant camera that can help them create memories and albums out of all the beautiful moments that their life is to bring ahead. There are so many to choose from depending on the kind they would appreciate, from instant cameras like polaroids to film cameras or DSLRs. Make your pick.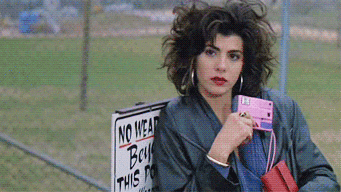 Make It Rain
Now as much as the idea of coming up with a luxury wedding gift for the couple sounds appealing, there is one way to sure shot your way into the absolute best books of the couple. COLD, HARD, CASH! Yes, nothing beats money and with good reason. You see, most of the things that are being gifted at the wedding may or may not be used by the newlyweds. But the one thing they can absolutely make use of is the 'shagun' you offer for them to buy the thing that they feel is most necessary. Trust me, there is a reason why rituals and traditions are so important and 'shagun' ain't going nowhere. 
Give the groom this tip too when he looks for a birthday gift for wife later on. Just tell him to grab a beautiful bouquet with an envelope of a thick cash wad.
Make their wedding night O-mazing with