For first-timers, the experience of buying and trying a massager can be quite intimidating and overwhelming. Here comes Mini—a pocket-sized bullet massager that's anything but!
Let me take you on a little journey of how I found my first massager. It was during the pandemic and I was bored. And well…a little restless since I couldn't meet my partner for months on end (you know how it was). So, I started looking for massagers to relieve all the pent-up tension. I finally found something. But, it was big and intimidating and I didn't even go near it for a week! And I was constantly worried that my mother might find it if she went snooping around my wardrobe. 
The opportune moment came one day when my folks went out for a grocery run. I had roughly 30 minutes on the clock. I finally got in the mood and began using it, and realised that it was so LOUD. But after a few minutes in, its battery died. Ugh, there's nothing worse than when a massager dies out on you! After charging it for 10 minutes or so, I finally got to the deed! Just when things were getting good, the doorbell rang and I had to abort the mission and sprint to the door. This felt more like a failed experiment and was so not worth the brain pain and the constant worrying. So I wrapped it in layers and layers of newspaper and threw it away.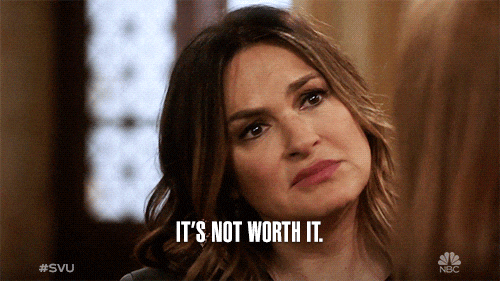 Don't worry though, I've moved out of my parents' house now and have my own little tool kit (if you catch my drift). Hilarious as it may have been, I keep revisiting that first experience in my mind every now and then. I sometimes wish I had something small and discreet like a mini bullet massager that, even if it was accidentally left around, wouldn't cause my mother to have a full-blown Ekta Kapoor-style meltdown.
In a world where, these days, massagers can do everything but make me a cup of tea and call me 'sweety' on demand, I'd pick a bullet massager like Mini any day. Why, you ask? Well, I've got three really good reasons why.
1. It's Super Cute 
Some full body massagers out there look like they belong on a spaceship or another planet (not that anything's wrong with that), but the Mini bullet massager fits right into your own lifestyle. This personal mini massager is petite, simple, and sweet. It even comes in several different colours (Lavender Haze speaks to my soul) so I don't have to worry about getting bored. They're also designed to be discreet and non-intimidating.  It's the best bullet massager that you can get as a birthday gift for girlfriends and partners. 
2. It's Versatile AF 
Bullet massagers are some of the most versatile intimate products for her. They're here to please in a variety of ways. Hold it at the top to target your sweet spots, or hold it horizontally in areas where you want broader stimulation. And when you're feeling creative, just slip your fingers into the unique finger band and you're good to go! If you're going on a partnered expedition, it's just the perfect thing for both of you to try during morning sex. Plus, it's water resistant so you always have the option to take the best bullet massager to the shower and steam it up!
3. Simple and User-Friendly
2 intensities and 1 rhythmic pattern equals unending ways that you can enjoy Mini, the best bullet massager. It's the pocket-sized BFF that you can take anywhere and everywhere—literally! It's completely body-safe and one of the only bullet massagers to be covered from top to tip in medical-grade silicone. So you can get exploring without any of the worries. Just don't forget to use oodles of Glide water personal jelly.
So, if you're ready to embark on a journey of self-discovery and exploration during your solo dates or partnered play, consider getting the Mini bullet massager. It'll be your companion in pleasure and just the pick-me-up you need. 😊
You might like: