Have you ever kept a deep dark confession from your significant other? Read on to see what some brave people dared to share.
Lucky are those who know their significant others inside out. For the rest of us, there always seems to be something we wish we could say – but sometimes the lips don't move and the hips end up talking. Unfortunately,  a rough and tumble isn't the answer to all your problems. And while our best natural lubricant might be able to smooth things over in one way, communication is what you'll eventually need to get out of your rut and glide past your problems. 
If you feel like you're the only one who's too embarrassed to confess things to your boo, you're not alone. Read on to find out what so many folks are dying to tell their other halves.
 
1. Mia, 24

I know this is really selfish, but sometimes I wish my boyfriend would randomly come home with flowers for me. I see guys with bouquets on the bus every now and again, and whether it's for an anniversary or a birthday or not, it just seems like a really cute gesture.

2. Taylor, 25
When we're out in public I wish my boyfriend would hold my hand when we're walking together. It doesn't seem like a big thing, but would make me feel so much more confident in our relationship.

3. Alex, 22
I really wish my girlfriend would at least try to watch sports with me. I'll watch all her favorite shows with her, even the ones I don't enjoy at all, but as soon as I turn on a game she acts like it's literally painful for her to watch. It would just be nice to share that with her.

4. Jamie, 21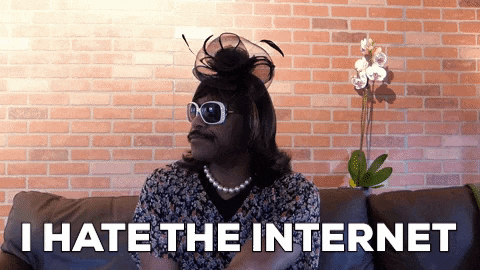 He says he doesn't need the title or being Facebook official to know that we're together, but I do.

5. Evan, 29
I wish she were more trusting in me. I've never done anything to suggest I would cheat, but, from her past, she is always critical of what I'm doing and who I might be with. I guess trust is what I want more than anything.

Also Read: 5 Love Languages For Couples
6. Allen, 30
I wish she wouldn't need other people's attention so much. I don't know if she does it to make me jealous, but constantly preening for everyone else around us is kind of annoying. (I'm not even sure she's aware she's doing it when she does.)


7. Joe, 26
Is it too much to ask for her to make sure she's "fresh" down there before sex? I would rather wait a few extra minutes for her to take care of that situation than have to endure it.

8. Allie, 28
When my fiancé is sick, he won't go to the doctor. Instead, he mopes and whines around the house for days about how terrible he feels. Dude, just go get some medicine. It's not a sign of weakness, but your whining definitely is.


9. Tasha, 23
If he wants me to go down on him, he can return the favor.


10. Nick, 25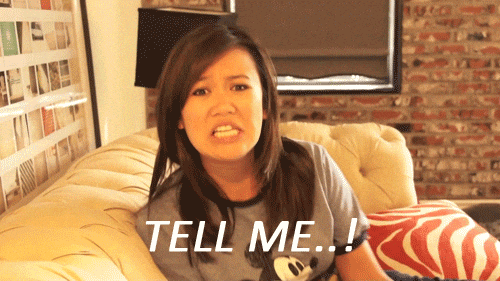 Honestly, sometimes I wish she would just tell me I'm wrong. She's so determined to be easygoing and okay with everything that sometimes I want her to push back on me.

There you go. 

Did any of those confessions get you itching to share some secrets with your significant other? Being brutally honest can be hard. However, sharing your innermost thoughts and feelings can be rewarding in more ways than one. So what if it inspires a little argument? The best part of any fight is when you kiss and make up. And when you do, our best natural lubricant, Glide will help you smooth things over.

Also Read: Why Desire Fades In Long-Term Relationships?

You might like -