Parasocial relationships are the unrequited emotional connections we form with celebrities or fictional characters, even though they have no clue we exist.
Imagine this- your room is adorned with posters, magazine clippings, and life-sized cardboard cutouts of Harry Styles. You know every lyric to "Watermelon Sugar," and have probably dreamt of a world where you and Harry Styles sip on that sweet fruit by the ocean. If you are not into Harry Styles, you must have someone else on your mind. In the age of social media and celebrity culture, it's not uncommon to have a favourite star whose merch is your most prized possession and whose life you follow with unwavering unconditional love. But have you ever wondered if your admiration has crossed the line into a full-blown parasocial relationship?
What Are Parasocial Relationships, Anyway?
Let's break it down. Parasocial relationships are the unrequited emotional connections we form with celebrities, fictional characters, or media personalities. These one-sided bonds make you feel like you know the person intimately, even though they have no clue you exist (unless you're an extraordinary fan).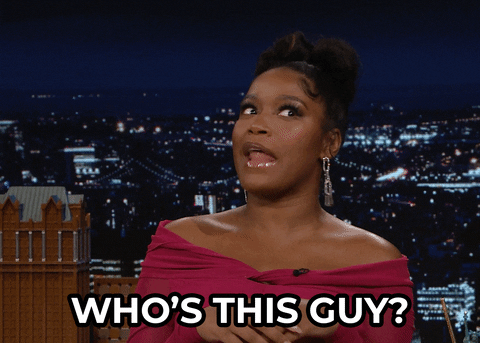 But Why Do We Fall Into These Celebrity Traps?
There are many reasons! Life can be tough, and sometimes we all need a little escape. Celebrities provide an enchanting diversion from our daily grind. Next, idolization! We admire celebrities for their talents, looks, or personalities. This admiration can sometimes cross the line into full-blown infatuation.
When Harry Styles or any other celeb sings or talks about heartbreak or triumph, it feels like they're communicating directly with your soul. We invest our emotions in these figures, almost as if they're our confidants.
Signs You're In A Parasocial Relationship
You Talk To Them (Through the Screen)
You often find yourself chatting with Harry Styles' Instagram photos or having imaginary conversations with him in your mind. You've written multiple love letters to him. He never responds, but that doesn't deter you.
Jealousy Abounds
When you see your fav celeb with someone else, especially if it's not you (and it's never going to be), jealousy rears its ugly head. You feel possessive of their time and attention, even though you've never met. So, if you've felt jealous of Vicky Kaushal for being married to Katrina Kaif, you are delulu!
Daily Devotion
Your day revolves around checking his social media updates, watching interviews, re-watching their social media videos, and more. You can't get enough of them.
How To Deal With Your Obsessive Parasocial Relationship?
Awareness Is Key
Recognise that it's normal to admire and respect celebrities, but it's essential to draw a line between admiration and obsession and knowing the fact that you will be in a friend zone with them. Awareness of your feelings is the first step to managing them and not getting into a parasocial relationship.
Seek Real-Life Connections
While you might think that they are your virtual BFF, it's crucial to nurture real-life relationships too. Spend time with friends and family to remind yourself that there's a world outside. You should light those Spark Soy Wax Scented Candles for a date night instead of a shrine.
Set Boundaries
Allocate specific times for your celebrity pursuits. Limit your daily dose of Harry to avoid neglecting other aspects of your life and buy some intimate products for her or him.
Diversify Your Interests
Find new hobbies or interests to balance out your parasocial relationship. Whether it's taking up a new sport, learning an instrument, or volunteering, diversifying your life can help you maintain a healthy perspective. You can also spend some time with a handheld personal massager because it is bound to end in a happy ending, unlike your parasocial relationship.
Talk About It
Discuss your feelings with someone you trust. Sharing your thoughts and concerns with a friend or a therapist can provide valuable insights and emotional support.
In conclusion, parasocial relationships can be both entertaining and emotionally fulfilling, but they can also become overwhelming if left unchecked. Your Harry Styles shrine is a testament to your admiration, but remember to maintain a balanced life outside of it. So, go ahead, belt out "Watermelon Sugar" in the shower, and admire those dreamy photos, but don't let your parasocial relationship consume your entire world. After all, Harry Styles may be your idol, but you are the star of your own life's show.
Want to have some fun? Check out