Casual relationships are a no strings attached affair, and it is fine as long as it lasts. Normally, it should be fine once it is over, but it doesn't always result in a merry moment. Sometimes, it can hurt and it does!
Casual relationships are apparitions for our desires. Yes, they do exist and are very tangible for the while that they last. But when they end, the heart can sob all the tears that it can think of. What's worse is that somewhere within, we all know that it was coming, but reconciliation like it was nothing is not on the table. The fact of the matter is that casual relationships always have a shelf life and at any point of the relationship, meeting someone else is not a far-fetched reality. And developing feelings for that person is just as natural which can create an imbalance in the relationship.
It's Time to Accept That You Were Only Casual Lovers
I understand that it is easier said than done and so I will stretch this piece of advice. You must understand that it is time to stop trying to figure out what any of the moments spent in that casual relationship meant. The cuddles after sex, the laughter, or the inside jokes that made you both laugh. It is not healthy to overthink the dimensions of the attraction between the two of you. Your partner isn't doing it, so neither should you! We are only human, we want love and affection out of life. But the harsh truth is that sometimes it's just what it looks like; the casual relationships that perhaps didn't mean more than what they were between the sheets.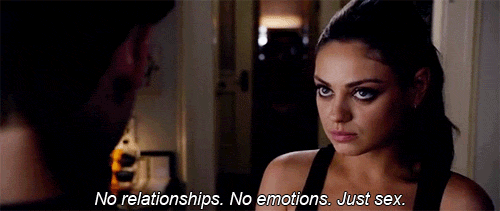 Lessons Need to Be Learnt
The time after a casual relationship is not the best time to play the blame game. You knew what it was when you dove into it. And spending all the energy hating on the person who saw it for what it really was isn't the best use of your time either. It is perhaps better to channel your calm and learn an important lesson from such an experience. You would be wise to invest your interests in a casual relationship as much as your partner at the other end seems to appreciate. Be happy for the times that you enjoyed together, be on a roll for the joy that it was. It is important to have fun and even more so to not be sore once it has ended. 
Sometimes you may feel the need to pleasure yourself and to be honest, it is okay if that helps take your mind off of the bustle. In which case perhaps you might consider using the best lubricant in India to make for a smooth session or perhaps you might also consider going for the flying solo kit and soar. 
Maybe you could also read: The Keys To Successful Self-Pleasure
It is Okay to Feel…
Just because I have talked about a casual fling being nothing more than just that, it does not exactly mean that you must be indifferent to it. Trust me when I say that it is okay to feel anxious, guilty, conflicted, or anything else. It only makes it clearer that you do care from within. It is painfully obvious that things are not to be over thought and they truly should be accepted at face value. But it is also a fact that suppressing your feelings and emotions is not particularly healthy either. And it applies both whether it is you who is being dumped or vice versa.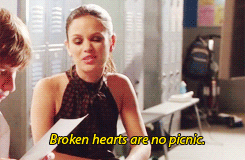 The Experience is Unpleasant at Both Ends
None of us is impervious to negative feedback and anger is one of the more common reactions to it, frustrations and insecurity included. Albeit it is wise to not feel that way, but, insults don't spare anybody. You must understand how much a breakup for a casual relationship can be hurtful for both sides sometimes. Being hurt sucks, and so does hurting someone. And it is important to remember that uncomfortable feelings and difficult experiences are all part of life. And like I said before, feeling means you have a conscience.
Breaking Habits
Even the most casual of relationships end up making us form habits. You might have stopped the daily fiddles from the time when you were in the relationship, but perhaps some of your everyday tasks are entwined with your now ex-partner. It is important that you end it. And just like breaking any other habit, you must understand that distracting yourself and rewarding yourself for doing so is good for you. Hiding from your ex or muting them on social media isn't ideal either, for you need to be strong or build a will to resist texting or thinking about them. Instead, you can text a friend, put on a movie, listen to some music, do art, cook, etc. Anything that tickles your fancy will do. Whenever the urge rises, distract yourself.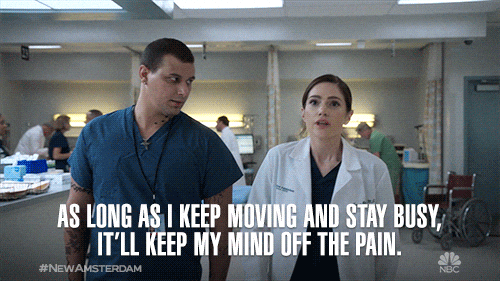 Understanding the reason for the end of any kind of relationship can leave the feeling of lasting emotional investment. Though it is normal to want to process your feelings and think about them, doing them right can be confusing and difficult sometimes. Either way, knowing where you stand and letting go of the past has never been bad advice to anyone, and you are included in the fray too. And if all goes well, or even if nothing else does, the best lubricant in India from the flying solo kit is sure to make for a pleasurable time.
Also read: The Joys Of Being Single
You may also like: