The digital age has made modern dating far more accessible, but it comes with its own set of unique issues. Being catfished is one of them. It is imperative that we all learn to safely navigate these waters. 
The story was quite simple to start with. I was 13, I'd just made a Facebook account. I was innocent and unaware of the malicious side of human nature. I was introduced to my best friend's new neighbour on Facebook. He was perfect. Prince Charming, with his perfect jawline, punctuation, and vocabulary. He was sweet, empathetic, loved to read, made great jokes, and…seemed to care about me. He liked all the things I liked, he asked the right questions, and emoted the perfect sentiments to my responses. 
Naturally, I fell for him. He was my source of happy hormones, blood rushed to my cheeks every time he came online. I woke up thinking of him and went to sleep hoping to dream of him. He never asked to meet, and I was too influenced by Disney to ever make the first move. Little did I know, the pictures, of this perfect boy, were of a Brazilian model, who had no clue I existed. Only after a year and a half, did I come to the realisation, that my Prince Charming, was none other than my best friend, behind a screen. I was catfished.
Catfishing—where an individual creates a false online identity, often with deceptive or malicious romantic goals.  - Merriam-Webster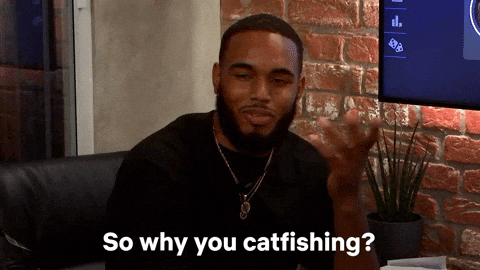 Why Do People Catfish? 
A perk of being alive during the digital age is that scientific studies have given us a peek into the mind of the internet catfish. According to research published in Sexual & Relationship Therapy, in 2020, men are more likely to catfish than women, and people with anxious attachment styles—those who have trouble feeling secure or loved in relationships and require frequent reassurance and attention—are more likely to engage in catfishing as well as be catfished. Researchers at the University of Queensland discovered that 27 catfishers were driven by issues including isolation, difficulty forming meaningful relationships, body image issues, the urge for adventure, or the need to test the boundaries of their gender or sexuality.
My best friend, at the time, was as young as me. She started the catfish account as a harmless little prank and then found herself sinking into the quicksand she had created. She simply didn't know how to stop and was too afraid to ask for help. As much as this hurt me, it also hurt her. Of course, being catfished may have worse consequences than being the one to catfish. But there are consequences for both parties, regardless.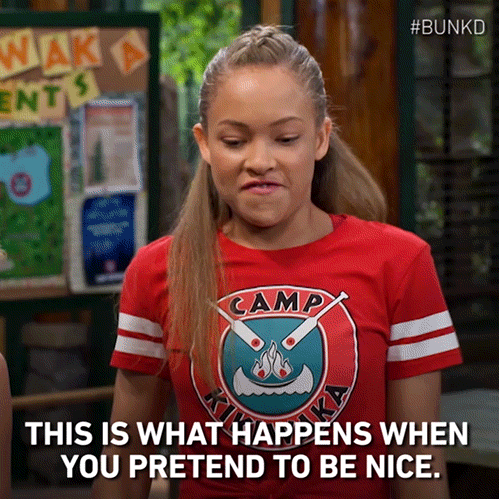 The Consequences, Of Being
Catfished
Imagine if you thought you were going on a first date with a supermodel, but it turned out to be your grandma in a wig. Not only would you be disappointed and embarrassed, but you might also have to deal with some awkward family dynamics. But on the more serious side of things, being catfished can have very significant effects on one's life. For some people, no matter whether the catfishing was on dating apps or other social media sites, the experience of being deceived can be emotionally devastating and lead to feelings of mistrust and betrayal. For many years after my catfish experience, I found it extremely difficult to form deep and trusting friendships. This consequence lasted until I identified it, and actively worked towards resolving it. 
Being a victim of catfishing can also have practical consequences, such as financial loss if the person being catfished has given money to the fake identity. In some cases, catfishing can also lead to legal issues if the person who is being deceived takes action against the catfisher. The catfisher can also face severe backlash from their inner circles and society if they are caught in the act. 
Overall, being catfished can be a very negative and damaging experience. So, the point here is to shed light on this issue and take steps to prevent being catfished.
Prevention is Better Than Cure
Here are a few things you can keep in mind while talking to strangers online.
Be cautious about giving out personal information.

No love interest needs your bank account details to confirm their feelings about you.

Verify the person's identity.

To prove you are not being catfished

, ask them to send you a selfie with a handwritten sign that says "I'm not a catfish", along with the date.

Take it slow

. Don't rush into things. After all, good things come to those who wait.

Use a reputable dating site

. Choose a dating site that has a good reputation for catching catfish and throwing them back into the sea. Do your research.
Modern dating comes with so many new issues that can be difficult to navigate –ghosting, catfishing, and understanding dating apps to name a few. Check out our Musings on some very real relationship issues and maybe gain some insight, and also check out our self care products that can help deal with this better.  The bottom line is, when it comes to sniffing out catfishers, if all else fails, just trust your intuition. There are plenty of fish in the sea, and if someone seems too fishy, they probably are. Cast your net again, and you'll have fish swarming in no time.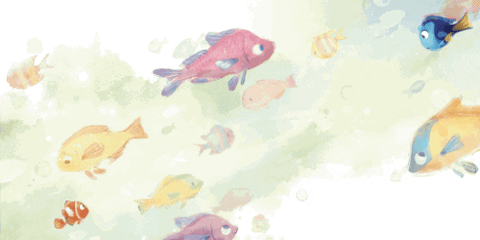 You may also like: