Five text messages for the ghost in your life, and a special one just for you.
If you've ever taken that wild ride from expectantly checking your phone every 4.2 seconds to defeatedly asking yourself what went wrong every 2.4 seconds, chances are that you're no stranger to ghosts.
What is ghosting, really?
Ghosting is when a person cuts off all contact with you without reason or prior indication. Depending on your history with said person, the resulting pain can range from anywhere between a "meh" and a "meh-k it stop now, please God, I'd rather die", medically speaking.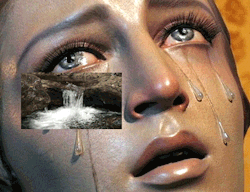 Do you believe in ghosts?
Someone might ghost you because they lack the communication skills to express their needs, they could be getting off on the power play (real ones would rather just play with Pulse), or they could simply be afraid of being vulnerable. Whatever their reason, you can safely believe getting ghosted likely has very little to do with you.
You might also like reading - Unblurring the Lines: Relationship Hurdles Vs Dealbreakers
Still, we know it can be hard to find the right words in a situation like this. So, here are some prompts to help get you started-
If you were in a relationship
Since I haven't heard from you in a while, I can only assume that you're no longer invested in this relationship. I had no idea you were unhappy. I wish we could've talked about what went wrong, but it is what it is. I miss you and love you, but I know I deserve so much better. As much as it pains me to say this, you won't be hearing from me again. Take care.
If you've been on a few dates
Hope you're doing well. It's been a minute since the last time we spoke. I really believed we hit it off, and you have to agree the banter was top notch! I've enjoyed getting to know you, but I gather that you're not feeling this, and that's okay. Since you didn't say goodbye, I will. Goodbye and good luck!
If you were friends with benefits
When we first got together, I was worried things would get complicated. Seeing as I haven't heard from you in a month, I was right to worry. The thing that hurts the most about your disappearing act is knowing how poorly you valued our friendship. I can't stick around while you treat me this way. It's been nice knowing you. Goodbye.
If you were just friends
I miss you. I've been trying to reach you, but it seems you've decided that we should no longer stay in touch. I'm not sure if I did something that upset you. In any case, I hope you're doing okay. Your unresponsiveness has been difficult, and that's why I've decided to stop trying to connect with you. If you do decide you'd like to talk about this, I'll be here.
If you were just…benefits
It's been too long. But then, we've had more than our fair share of fun, haven't we? That first night with my Pulse was one for the books. But while our physical chemistry has been off the charts, there seems to be a lack of communication here, and I've decided this isn't for me. So, I'll leave you with goodbye and thanks for the good times!
Bonus: The text we all wish we could send
(but probably shouldn't)
Excuse me, I believe you've dropped something. It's my interest in you. See, I know I'm too valuable to be treated this poorly, too full of life to be wasting time on a ghost that isn't Patrick Swayze. 
I've got family, friends, and a full-body massager that deserves my attention. I've got work, hobbies, and a line of suitors on the ready. Meanwhile, I think you'll find all you have is made-a-mistake. Ta!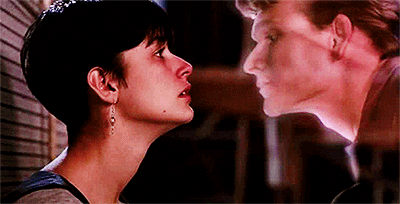 A word of advice
We know getting ghosted can do a number on your self-esteem. The trick is to double down on self-love when you're feeling low. Surround yourself with the people and things that make you feel good. Yes, your full body massager counts! And remember, you decide your worth. 
Also read - 4 Ways Massages Help Reduce Anxiety
You might also like: