Choosing valentine's day gifts for boys is hard but making sure it doesn't have pink hearts is way harder. But as always, MyMuse has the right & unique options for you!
Choosing valentine's day gifts for boys is hard if you don't want to go for perfumes, shirts, wallets, etc. And on top of that, if your man has a problem with the generic valentine's day themes of everything pink, cheesy and hearts, it'll be harder. But hey, all you are trying to do by getting valentine's day gifts for boys is to make them realise how special they are to you. You can do that by getting really observant about what he may need or can reflect your relationship the best. But if that's a lot of effort for you, MyMuse brings you a quick list of unique ideas and gifts you can choose from. 
A Plushie For His Tushy
If your boy has an issue with the pink hearts or teddy bears, you can still make it work. If he has a deep, intense love for sports, maybe one or maybe more. So why not get him a plushie from his favourite sport that he loves like maybe basketball or football? There is literally no way that this gift will be left unappreciated, especially because then he'll have something to clutch onto as he sits on the couch for the tense match moments. It's the perfect valentines day gift for boys!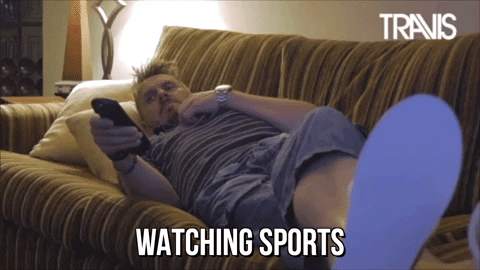 Pair Up
If you are looking for a non-cheesy valentine's gift for him but you want to give him a wholesome experience, you should plan a getaway for the both of you. Get a nice hotel suite where you can enjoy matching robes, a tub and a special bed (*wink). Make it better by scouring the internet for the finest pairings of ice cream and smooth alcohol like red wine and a delicately well-balanced chocolate ice cream. Enjoy it in the tub or on the relaxing bed. And if you were to put on a movie while being at it, you've got yourself an amazing date night.
Casting Interests
If your boy hates valentine's then it is best you forget about celebrating a day dedicated to love with gifts that makes it all the more obvious. You might instead make the most of the situation by gifting him something that is straight out of his playbook of interests. For example, if your boy enjoys cooking, then he is absolutely going to love himself a cast iron skillet that can be a treasured tool for his kitchen. If he loves gaming, you can get him a relaxing gaming chair. Consider the day of love a perfect excuse to buy your love something he wants or needs. No need to throw matching jewellery, cards or glitter in his face.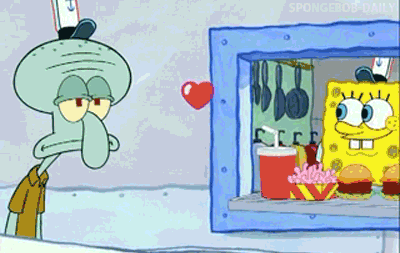 Variety Is The Spice Of Life
If he doesn't want hearts, make his heart race with something spicy in the bedroom by switching up your sex life routine. The major benefit here is that you get to keep things fresh and random enough to fit each other's interests. It allows both of you to get creative with the sexual sessions and try something you've never done before like roleplay, mutual masturbation, etc. One way to do this is to introduce sex toys in your midst, how about buying something exclusively for him? The Beat stroker is a perfect choice that ticks all the boxes above, a perfect bun for his hotdog and you can sauce it up with Glide jelly. An impeccable package of valentine's day gifts for hubby! 
Masking Your Intentions
Want to take all the toxicity out of him? Get him refreshing face masks! Okay, I'm kidding. But I do stand by face masks as a gift for him. They may be more prevalent as a female-centric product, but there is absolutely nothing wrong with gifting your man some of that facial magic to remove the unwanted oil or bacteria from his skin and just hydrate his gorgeous face. You could make a whole evening out of it by helping him relax while you go to work on his face. Add some serums, and massage rollers and show him how great the world of skincare and self-care can be.
Take the relaxation down his body by lighting up some Melt massage candles that can help set both mood and romance. Once it's melted, blow it out and pour the warm oil on his body and give him a nice massage. Make the best men's valentines day baskets there ever will be with all things skincare!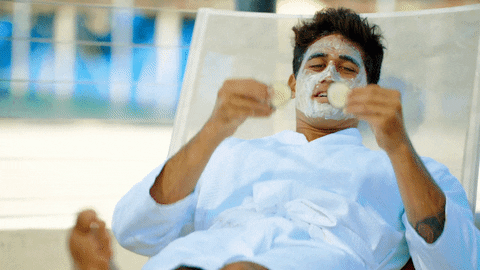 De-Brief Him, Then Brief Him Again
Buying lingerie and underwear for the opposite sex doesn't always have to be a male-centric task. The fair sex can also take up the opportunity of giving gifts and upgrade their man's long johns' drawer. Buy him the stuff you think would look sexy on him; briefs, boxers, etc. If you wanna go a step further, plan a whole outfit for him that you will take off of him later.
Bottom line- there is hardly much to go wrong with, except being careful about the comfort of his nethers and tenders!
Also Read: 6 Ideas To Skip Getting Expensive Gifts For Your Boyfriend
He might also like: