Whether it's a birthday, anniversary or just another random Tuesday - if getting not-so-expensive gifts for your boyfriend is on the agenda, then it might be a good idea to add these options to the list.
"Make it memorable without breaking the bank", is our go-to mantra when it comes to finding the perfect not-so-expensive gift for your boyfriend or even the first Valentine's gift for your boyfriend. It's easy to get swayed by the idea of 'expensive gifts for your boyfriend = best gifts for your boyfriend', but it's important to remember that as cliche as it sounds, 'the thought > the price tag'. So, get ready to explore 6 gift ideas that'll keep both, the love & your budget, feeling good. 
A DIY Cocktail Kit 
If your boyfriend is one to not chug but truly savour a drink, then a DIY cocktail kit with his favourite mixers might just be the perfect gift to turn it up, literally. Get ready to unleash an in-house mixologist, because this kit can be a great way to not only re-create previously loved drinks but also experiment and whip up your very own signature cocktails. This also makes for a fun romantic date idea to try right at home.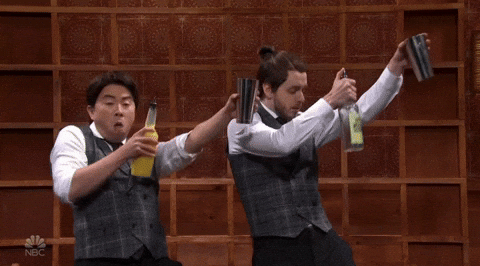 A Cooking Class 
If your boyfriend's love language is food, then it's time to give this gift a shot. Nurture your connection with each other by sharing an evening chopping, stirring, mixing, kneading & cooking up a storm at a culinary class. Be it sweet treats that are perfect for a birthday or a quaint cuisine you can barely pronounce, an interactive cooking session will definitely make for an evening to remember AND devour. A delicious gift is better than an expensive gift for your boyfriend. 
Jack Stroker
What better occasion to bring a third to the bedroom than your man's birthday? We're not talking about a person but the very handy, Jack men's pocket stroker. A stroker that's great for beginners, this new addition to your intimate moments or even your boyfriend's solo sessions is the perfect package for HIS package. It's a great one that keeps on giving without being an expensive gift for your boyfriend. While this stroker is already super soft & flexible, adding a lubricant gel like Glide Personal Jelly to this mix will only ensure the smoothest experience for both of you. Or if you're willing to take it up a notch, feel free to give Beat massager for men a shot! 
Custom Puzzle
Be it your most cherished memory, a picture that never fails to make you laugh, or a totally niche inside joke. If you don't wanna get an expensive gift for your boyfriend, a custom puzzle makes for an adorable personalised gift without making it cheesy. It's interactive, thoughtful and makes for a great activity, solo, together, or with a group of friends. Open a bottle of wine or two, get the charcuterie board ready, and get ready to spread out over hours solving this cute gift. 
Melt Massage Oil Candles 
We're going right back to the bedroom with this one, except this time we're keeping it super sensual & luxurious with A set of 3 candles that melt into the most fragrant massage oil, this is a great way to treat your boy to some TLC while still keeping it spicy. Melt. So, it doesn't have to be expensive gifts for your boyfriend but it can feel expensive. Brush up on your best massage moves, turn the lights low, press play on a calming playlist & get ready for an evening of exploration. You also try using the best body massagers in India for some extra love.
Skincare
If your boyfriend's constantly using your expensive night cream as body lotion, it might be time to get him his very own skincare. We're mostly joking but what better way to start being a year older than by trying to look younger? You can start by building him a skincare routine with the basics- face wash, moisturiser, sunscreen, or go all out with serums, eye creams, and overnight masks. There are so many budget-friendly options available that this won't turn into an expensive gift for your boyfriend. 
Warning: This gift may cause your boyfriend to nag you to do your skincare routine when you're passed out after a night out. Proceed with caution.
You might also like: