Women's gatherings in Indian weddings had been limited to singing with dholkis and munching together. But with new trends popping up, "ladies only" gatherings are getting a seriously sexy revamp. So, let's find out how your
bachelorette party games
can get an upgrade too! 
If you're like me, you might be at the age where almost all of your girlfriends are getting married. This leaves you at the centre of all the bachelorette party planning and ensuring that your girl enters marital bliss with a bang. So, let me help y'all with a short and sweet list of bachelorette party games that you can play in India (because not all parties can be in Ibiza)!
Also, read- Confessions Of A Bridesmaid
1. Get Under The Sheets
Bachelorette parties are infamous for getting a little out of hand, but this game isn't pushing that. You might have seen many DIY party games online like 'most likely to', 'naughty writer', or 'dare to'. All of these require you to get creative and make a naughty list of dares and questions, which is too much of a hassle. Under The Sheets card game by MyMuse can cut down all the hassle and take you to fun land, one card at a time. From confessions to dares and spicy prompts, this card game will light up your bachelorette party. It can also double as a couple's gift for their anniversary and a major throwback after a year.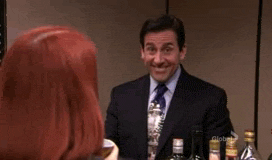 2. Bachelorette Ring Toss: Extra Naughty Edition
We have all played this game at fairs where you have to throw rings at laid-out items. If you manage to land the rings perfectly on something, you win it. The adult edition of this includes throwing rings at liquor bottles. But you are here for something wild and that is what you shall get. So, this edition calls for our mind-blowing bundle- the three way kit from MyMuse. Lay a bunch of these exciting massagers out and give everyone 3 chances to throw the rings, only the bride gets as many chances as she wants!
3. Pin The Piper
Making a list about bachelorette party games and leaving this game out would be a sin. You can pick whoever you want, depending on the comfort of your bride- the groom, a celebrity crush, or an awful ex. Get a suitable-sized printout of the person, head to toe, and hang it up in a corner. Put a Wink eyemask and let your girl gang's imagination run wild with a cardboard cutout of a banana in hand. They'll have to pin it to the picture and they'll have to get it right, if you know what I mean.
4. Slippery Cat Fight
Keep your furry babies aside! This cat fight will be fought by you and your besties. All the girls will be standing at one point while the bride stands far away at another spot. The space in between becomes the race course that bridesmaids will have to cross and reach the bride to take the win. Sounds too easy? Let's make it hard with some Glow Relaxing Massage Oils. Pour an ample amount of the oil on your body and get slippery. Each person in the race can try and stop the other person by holding down, leg pulling, or even teaming up against others. Go wild, but keep it friendly!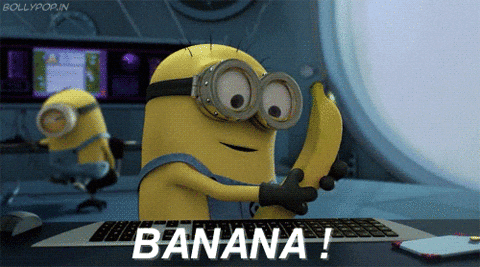 5. Truth or Dare Beer Pong 
Give beer pong your own sexy twist. Simply write a number under each cup, and then create a corresponding list of truths and dares. Write them on a sheet of paper, and get creative - think of truths and dares that relate to the bride, or make them as risqué as possible. Whichever person throws the cup into a particular cup will need to complete the dare. This is a simple and hilariously fun way to take your pong sessions to the next level.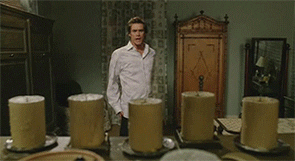 Planning awesome bachelorette parties don't have to be an impossible task. You can simply get your props delivered from MyMuse, and enjoy a smashing party with the soon-to-be bride. Who knows you might find someone impressive during the party yourself and get to enjoy a farewell of yours soon!
In which case, you might want to know The 36 Questions To Fall In Love.
You might also like: