Not sure how to navigate the never-ending challenges in the bedroom and beyond? Let us help you find which doctor to consult for relationship & sex problems!
Seeking help for sex and relationship problems can be a daunting task. We often find ourselves wrestling with the question of which doctor or professional to approach. I mean, who do you consult? Your family doctor, a sex therapist, or maybe a psychic? (Just kidding about the psychic part!).  It's no surprise that this confusion can leave us feeling lost and hesitant to reach out for support. But fear not, dear readers! We are here to guide you through the maze of professionals who can lend a helping hand so that you are never ever baffled by the question "Which doctor to consult for sex problems". So, let's dive in and unravel the secrets of finding the right doctor for your sex and relationship concerns!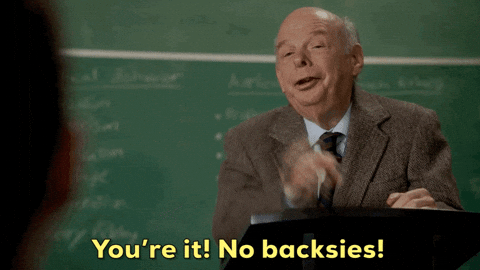 Which Doctor To Consult For Sex Problems: Exploring Options
General Practitioner (GP)
When you find yourself in uncertainty, your dependable GP is like a superhero in white. Armed with knowledge and ready to tackle a plethora of health predicaments, they're equipped to handle an array of issues and take a panoramic view of your well-being. Trust your GP to assess your concerns, offer advice, guide you and point you in the right direction towards the perfect specialist. They're not just great listeners, they're professionals who have heard it all—so freely spill your intimate worries without hesitation
Sex Therapists
Sex therapists specialise in untangling the knots of sexual challenges. They're the architects of safe spaces for freely discussing desires, concerns, and bedroom woes. These professionals share their compassion and knowledge, providing guidance, education, and strategies to ignite your sexual well-being. So, whether you're facing a case of a dry spell or seeking the secrets to sexual satisfaction, they are here to help you unlock a world of intimate delight. Because when it comes to who's who of which doctor to consult for sex problems, sex therapists are "IT"!
Urologist
When it comes to which doctor to consult for male sex problems, urologists are who you call. They're the pros in diagnosing and treating conditions that affect the urinary tract and reproductive system of people who identify as male. If you're dealing with erectile dysfunction, premature ejaculation, or other male-specific plumbing problems, trust them to handle your crown jewels with care and bring harmony back to your nether kingdom.
Gynaecologist
From tackling pain during intercourse to unravelling the enigma of irregular periods, these brave doctors are here to guide and support you on your sensational journey. Need advice on contraception options? A gynaecologist is well-equipped to offer guidance and support. These angels are here to ensure your sexual and reproductive journey is a healthy and empowered one. Sometimes your doctor may advise you to seek the help of self care products to aid you in the journey of healing. You must pay heed to such a suggestion because the doctor knows best.
Psychiatrist
It's a no-brainer (no pun intended) but when it comes to which doctor to consult for sex problems due to mental obstacles, you should go to psychiatrists! These folks dive deep into the emotional depths, equipped with psychoanalytical tools to unravel the mysteries to reduce anxiety and depression or bust the ghosts of past traumas. With their therapeutic powers, they'll guide you through healing, leading you towards a brighter horizon of improved intimacy. With their help, you can conquer the demons and rediscover the joy of emotional connection.
Couples Therapist or Marriage Counselor
If you are wondering which doctor to consult for sex & relationship problems, enter couples therapists and marriage counsellors! Relationships require effort and nurturing but when the sparks fizzle or communications are "shot to sh*t", these healers swoop in to save the day. With their expert guidance and techniques, they help couples strengthen their bond, improve communication, and overcome relationship hurdles. So, grab your partner's hand and together, with the guidance of these mighty therapists, Groove to the epic rhythm of relationship harmony.
The Overlaps
Now, let's tackle the elephant in the room—overlaps! We're talking about a dynamic between body and mind, where sex and relationship concerns blur in multiple dimensions. And this means that there is no one right answer to "Which doctor to consult for relationship & sex problems?". In such cases, multiple professionals may work together to provide comprehensive care. Remember, there's no one-size-fits-all answer, and waiting for the perfect specialist can delay seeking help. So, reach out to any professional just to start your healing journey.
Congratulations! You've learned the answer to "Which doctor to consult for sex problems". We've discussed various professionals who can lend a helping hand on your journey towards sexual and relationship fulfilment. Don't let confusion or hesitation hold you back—reach out and embrace the support you deserve. You've got this, and the right doctor is waiting!
Also Read: Bedroom SOS: How To Spot & Surf Through Sexual Health Problems
You might also like