Grab your Palm or Beat massagers, and get ready to learn about all the surprising benefits of flicking the bean, beating the meat or whatever you wanna call it.
Did you know that the ancient Greeks believed that masturbation could lead to baldness? Or that in the 18th century, doctors believed that masturbation could cause a range of ailments, including epilepsy and tuberculosis?
These myths might have been busted for good, but some people still give side eye to the talks of masturbation. So, why don't we really talk in-depth about it, instead of relying on some myths or biased rant from some uncle-aunties? But not in your run-of-the-mill sex ed class kinda way. No, no, we're exploring the effects of playing the one-person band in a way that's hella informative. And it might possibly make you good about spending those extra few minutes with your favorite handheld body massager. So, grab your Palm or Beat, and get ready to learn about all the surprising benefits of flicking the bean, beating the meat or whatever you wanna call it.
Let's get started and find out what are the effects of masturbation!
Get Your Endorphins On
When we climax, our bodies release endorphins, those little happy chemicals that make us feel like we're walking on clouds. Endorphins are natural chemicals that are released in the body when we experience pleasure, and they can help to reduce stress and promote feelings of happiness and well-being. In fact, studies have shown that masturbation and orgasm can help to reduce anxiety and depression, and can even lead to better sleep.
Healthy Benefits for Your Body
Masturbation and orgasm aren't just good for your soul and mood, they're good for your body too. For men, it helps to flush out harmful toxins that can cause prostate cancer. And for women, it strengthens the pelvic floor muscles, which means better bladder control and less chance of embarrassing accidents.
That's not all! There are long-term health effects of masturbation too like better immunity, heart, skin, etc. Talk about the good effects of masturbation!
Boost Your Confidence
When you take the time to explore your own body and figure out what feels good, it can lead to better confidence and self-esteem. No more negative self-talk or body shaming – just pure self-love. Also, you can masturbate to get over a bad breakup.
Better Sex Lives
Masturbation and orgasm can also spice up your sex life. By becoming more familiar with your own pleasure points, you can communicate more confidently with your partner and have more satisfying sexual experiences. Plus, let's be real – knowing what you like can be a total turn-on for your partner too. Give mutual masturbation a shot or use a Palm massager together- you won't regret it!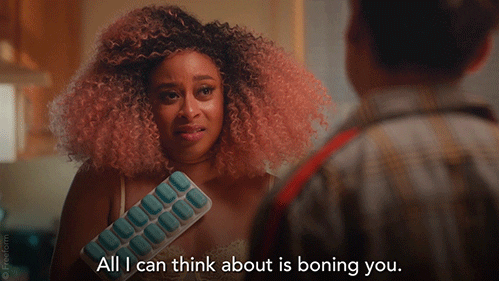 Masturbation and orgasm aren't something to be ashamed of – they're a natural and healthy part of human sexuality. By embracing these activities and talking openly about them, we can help to break down the taboo and stigma that has long surrounded them. That's why it is so important to know what are the effects of masturbation. So, go ahead, and indulge in some self-love, your body (and mind) will thank you for it!
Also Read: How To Identify Signs Of Orgasm In Yourself Or Your Partner
Get healthier and happier with