We asked six women to try out our latest launch, the Groove Wand, and share their unfiltered feedback. Check out what they had to say!
Looking for a new way to unwind after a long day? Meet the Groove Wand, the latest addition to the world of personal massagers. This sleek and stylish wand is designed to provide an unparalleled pleasure experience. It has 10 vibrating patterns, a ribbed texture, a waterproof body, a flexible head, and even more flexible usage as it provides internal & external stimulation… we mean, what's not to like? It's also perfect if you are on your quest to figure out how to find the clit. 
But don't take our word for it – we asked six women to try out the Groove Wand and share their unfiltered feedback. Here's what they had to say:
Reaching New Heights
"This was my first time using an internal massager - I was nervous at first, but this design makes it so easy, and all I can say is it feels AMAZING! What I love the most is the ribbed tip that heightens the sensations. It feels just as good whether you're using it internally or externally, and the handle makes it super easy to move around. A must-have product, that's great for beginners. PS - using it with your partner is highly recommended too!!"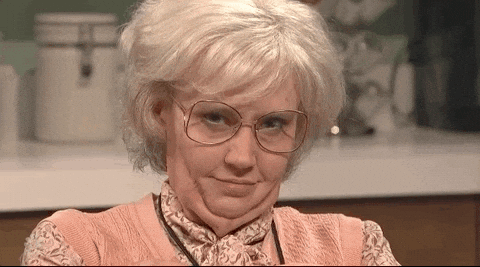 Au Natural
"Groove is too good. It's not overwhelming but it gets the job done. It feels so natural and human. I never tried any speed other than the first 3. The internal option is a game changer. The switch-on button is rightly placed. I was worried that its neck will break but it was still standing strong. It works very well internally."
Surprise Surprise
"I tried the Groove wand with my partner and it was soooo unexpectedly good. I've used other toys before but Groove is just perfectly slender and flexible to go places other toys don't. I bought it for myself but I guess we're sharing now."
Best Of Both Worlds
"Amazing for internal + external stimulation so I'm motivated to find my g-spot now. The bendy neck is super for simultaneous action, can be used in AND out at the same time."
Soul Snatcher
"I got Groove wand because of its pretty colour & name but I fell in love with its sensations and small, sleek body. The vibrations hit just right. It bends just right and reaches into your soul! Okay, that may be an exaggeration but it feels so good internally and externally too with its ribbed texture. The bag and the gorgeous packaging are just as good!"
Lap Of Luxury
"The quality is amazing for its price because it feels expensive because of its soft silicone. I like that it's compact and not heavy so I can easily handle and hide from my family. Even the lowest setting feels powerful enough for me but who's complaining? I'll still give it 10/10!"
Whether you prefer external or internal stimulation, the Groove wand provides a unique sensation that is hard to find with other massagers. You can even find out how to have multiple orgasms with its assistance. It will surely become a staple in many people's pleasure routines and the perfect birthday gift for a girlfriend. So, why not give it a try and see what all the fuss is about?
Also Read: Reclaiming Your Body: A Journey to Self-Love with a Groove
You might also like