Our modern world moves too quickly and we need to keep pace. But love-making has always been a time-consuming affair. Sex is truly a case of 'the slow but steady wins the race'. So, let us give you a head start with some spicy foreplay tips and help you reach the finish line the right way!
Did you know that an average healthy male last approximately 5 mins before reaching climax and a healthy woman can take 17 minutes for the same? And so, yes, sex is challenging, exciting, fun, and intimate. Every moment of it is bliss, as long as it is fuelled by ecstasy which is not always the same for women as it is for men. Guys, it is fair to say that our tunnel-vision to single out our actions during sex is a blessing. But it is different with women. Trust me when I say this, your girl needs you to get her into the mood. Consider it a chivalrous pursuit of orgasm if you will and this path to Avalon is good old foreplay because there is no dessert before dinner, darling. And, since you are here, I am guessing you are expecting some spicy foreplay tips as well. Well, fret not 'cause I have got you covered.
It Is The Final Frontier For A Reason
It is true that the clitoris and the G-spot are important points to know on a woman's body and are essential for her pleasure. But dear gamers, they are the final bosses that you need to deal with because foreplay never starts there, never! You need to warm your partner up before sex, get her started and heated before the two of you get cooking. Remember folks, whenever you begin foreplay, you are toiling to ripen the cherry, so never go to the final frontier until you are both warm AF. 
Dress To Please, Undress To Tease
There are two primary forms of pleasure; anticipatory and consummatory. The same thing applies to sex, too. Anticipation builds up sexual tension and makes for a consummatory pleasure filled with carnal energy. One of the best ways to do this is to take time when taking off each others' clothes. Of course, the eyes want the skin, but remember that the mind wants hunger. Trust me, your partner will appreciate you revealing her body slowly. Remember, each reveal is a tug-of-tease, and once you are ready to get it down, get yourself the best natural lubricant like Glide to really hit it home!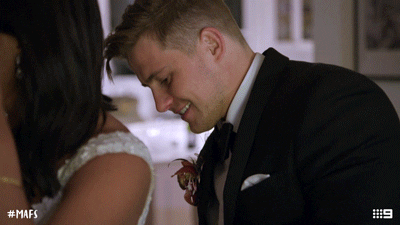 Also Read: How To Do Phone Sex: Phone & Bone Like A Pro
Hansel And Gretel
Sensual touches make the sexiest foreplays. And lips are just about the best body part you have to give your partner the sensual touches that make her grip the sheets. A woman can measure a lot about your sexual prowess with a kiss. But there is more to the art of kissing than just the kiss of life. Leave a trail of kisses like breadcrumbs all over her body, starting from the lips, to the neck, the ear, the shoulders, etc. Because what else translates to 'I care' better than tracing their body with your lips, right?

Explore The Valleys, The Hills, and The Ridges
Sex as an experience starts out with exploration. Exploration of the act, the moods that swing like weather, and the changing scapes of your partners' bodies. Renew those sensations again the next time you are looking to go down for a session of making love. Explore her body, feel her up, glide back to the places you love, and feel the familiar sensations again. Perhaps try something new on her breasts or her curves. Sex isn't just about spreading the legs, it is also about spreading the act of love all over each other. Show her that you appreciate her and she would be spilling with joy if you get my point.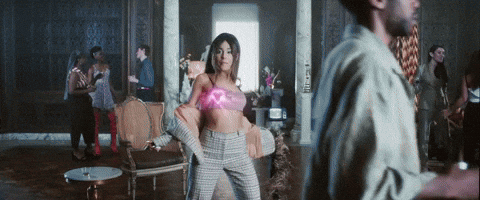 Big Blind, Small Blind
Remember when you got a lot of pleasure out of over-the-clothes groping? The number of layers of clothing never mattered; just the feeling of a hand over the body was arousing for both of you. Just because you are in the safe space of your bedroom now, it doesn't have to mean that you completely forget about such pleasures. Now, you can play with the fabrics as you try to feel her over her clothes. Play around with silk, or perhaps a pair of rough jeans. Sneaking your hand around her body during everyday moments are zings of tease and pleasure you shouldn't miss on. Here's a pro tip- for some of the women, clitoral stimulation feels even better when there is a layer of clothing protecting the clitoris.
That was the 'big blind', for the 'small blind', you can get the Wink eye mask and let sensory deprivation overwhelm all your other senses.
Never underestimate the power of foreplay, because as the saying goes, "Little drops of water make the mighty ocean". Try these foreplay tips because they are going to work just as well as the best natural lubricant that you can get your hands on. And if you want more, the mind is your mettle. Give your carnal imaginations and desires a shot too, maybe you will discover a trick or two of your own.
Also Read: How To Talk Dirty And Be Naughty But Still Nice
You might also appreciate: