If you want to spice it up, all you have to do is change your perspective & add an unusual element to your vanilla routine. Get ready to serve and be served!
We've got some thrilling ideas that will spice it up and add a dash of excitement to your vanilla existence. It's time to break free from the routine and embark on an adventure of self-discovery and personal growth. Let's dive into these tantalizing vanilla ideas, delivered with a side of spicy sauce!
Blindfolded Exploration
Imagine a world where you can't rely on your eyes. Sensory deprivation might sound intimidating, but it's a surefire way to intensify your other senses. Adding a blindfold to your intimate moments can turn the ordinary into the extraordinary. The anticipation, the surprise – it all leads to heightened intimacy and connection with your partner. So, go ahead and get a Playtime Kit for your next date night, and let your senses guide you to uncharted territories of pleasure & spice it up.
Mutual Masturbation
They say that sharing is caring, and that extends to the bedroom too! Mutual masturbation is not only incredibly intimate but also educational. It's like show and tell for adults so try it with Jack, Men's Pocket Stroker & handheld personal massager. By letting your partner in on the intimate act of self-pleasure, you're opening up a dialogue about desires and preferences that can lead to better communication and hotter encounters between the sheets. It's a win-win, really!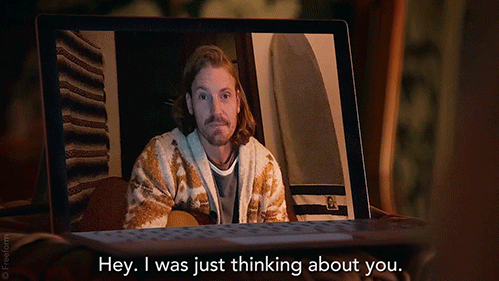 Window To The World
Sometimes, the secret to spice it up is as simple as changing your perspective. Take a break from your usual routine and venture to new heights – literally! Spend an evening stargazing from a rooftop, or just sit back at a bustling city cafe and people-watch. Observing the world from a different vantage point can be refreshing, thought-provoking, and a great conversation starter for your next dinner party.
Massage Candles
When it comes to how to spice up sex, few things beat a sensual massage. But why settle for the ordinary when you can turn up the heat with massage candles? These little wonders melt into luxurious oils that not only relax your muscles but also spice it up between you and your partner. The scent, the touch, the ambience – it all adds up to an unforgettable experience that will leave you both wanting more. It makes for a great anniversary gift for husbands, too.
So, there you have it – a recipe for injecting some excitement and novelty into your life. These ideas are not only adventurous but also have the potential to transform your relationship and your perception of the world around you. So, don't be shy; explore the unknown to spice it up, and watch as your vanilla life transforms into a tantalizing adventure!
You may also like