Through a candid interview, we discover that living with vaginismus doesn't have to be permanent and many people can overcome it with the right steps.
Amazing, mind-blowing, toe-curling and out-of-this-world. These are the most commonly used words to describe intimate experiences. But for many people, including Ara*, sex meant enduring painful and difficult penetrative sex which made her feel embarrassed compared to all her friends flaunting  Saturday sexcapades. 
"When your brain and body can't connect, sex becomes a frustrating and upsetting experience. Nobody was talking about how painful living with vaginismus can be for some people. It just looks so beautiful on TV," she explains.

Ara spent the bulk of her twenties listening to her friends talking about their pleasurable sexual experiences, while hers were always awkward and uncomfortable. This led to her hiding her difficulties with painful sex for years because she was angry at her body for not functioning the way it was "supposed to."
After a very reluctant gynaecologist appointment, Ara discovered she had been living with vaginismus. This is a condition whereby the vaginal muscles involuntarily tighten when any form of penetration is attempted. This can be during penetrative vaginal intercourse (with a penis, strap on, or fingers, etc.), inserting a tampon, during a smear test and certain other medical exams, to name a few examples. It is an automatic, physical reaction to penetration. It can be caused by fear, anxiety, bad or traumatic sexual experiences, tight muscles or a combination of all these things.

Our brain is our most powerful sex organ so wherever your mind goes, your body will likely follow. 
Ara wishes she had met with a doctor much earlier and points out that her diagnosis has changed her relationship with sex. 
"Sexual pleasure is an essential element of being human. I've learnt
  that prioritising my sexual health was a form of self-care. Living with   vaginismus doesn't mean you're broken. It just means your body looks
 at penetration as a threat, and your muscles tighten as a form of protection. If anything, it means your body works."
V Are Not Alone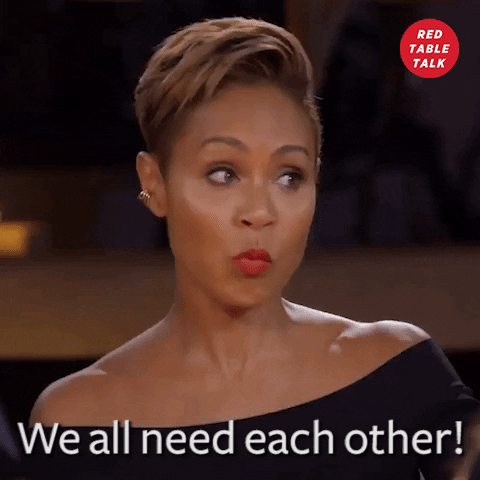 There is absolutely no reason for you to go through this alone. Connecting with others who also have vaginismus can be really helpful. "Speaking to someone who was able to understand what I was going through made me feel seen and not alone anymore. Online communities like The Vaginismus Network or even r/vaginismus are great non-judgemental places that really helped me come around to my diagnosis."
Dancing With Dilators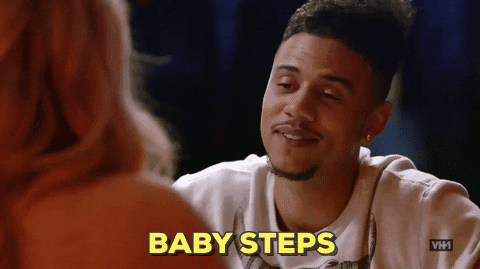 Dilators are a great way to help you get used to penetration at your own pace
(if penetration is something you're seeking). They are kinda like straight dildos with a base and usually come in a set of various sizes (both width and length).

You usually start with the smallest and work your way up over time. Once you are able to keep it inside for a minute or two, without experiencing any pain,
it's a sign your pelvic floor muscles are completely relaxed and you can go
up to the next size, if you wish.
To anyone looking to use dilators, Ara suggests creating a calming environment- candles, instrumental music, basically anything that relaxes your body. Prior to inserting the dilator, practise saying positive affirmations about penetration and your body, and add plenty of lube to the dilator. Keep a pleasure diary and write down what happened during each session. You can reflect and take note of what works for you and what doesn't. 
Self-pleasure is an excellent way to explore your body and find out what you enjoy. Focus on one of your many erogenous zones, to find pleasure in parts of your body other than your genitals.

You can even explore non-penetrative pleasure with a full body massager like Pulse to focus on the parts of your body that do like a little teasing and tension. Never used Pulse before? We wrote about why it's the perfect full body massager for beginners.
Try Therapy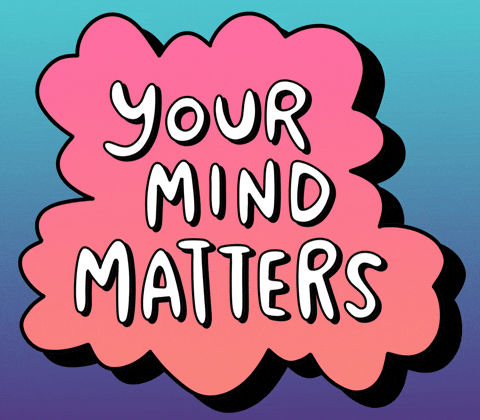 Psychosexual therapy has the potential to be greatly beneficial in coming to terms with and also working through vaginismus. A good psychosexual therapist offers a space for you to investigate why you may be experiencing issues around sex, from painful sex to low libido, as well as how these experiences make you feel. In sessions, you can explore topics in an open and productive way, speaking without fear of judgement, ridicule or the fear of not being heard. 

"With support from psychosexual therapy, I have finally developed a positive sense of my sexual self. For me, penetration is now pleasurable and no longer painful."
"After suffering in silence for nearly a decade and telling myself I don't deserve pleasure, it feels liberating to be back to explore my sexuality with different partners."
"My experience has taught me that kicking vaginismus is possible, if that is something you want for yourself and your body. The most important thing is to explore and understand your body, your sex life and your sexuality with compassion and curiosity. And remember to not hold yourself to anyone else's standards."
Also Read: Wtf Are Yoni Eggs- The New Pleasure Trend
Focus On The Journey
Try not to worry about the end goal and focus on the journey of getting to know your body. You may even discover, or know already, that penetration is not your goal at all.

There are so many other beautiful and exciting ways to enjoy sex and physical pleasure, from intimate sensual massages, to playing with toys, to magic breathwork.  It's important to note that if you are not interested in any kind of penetration, that is absolutely perfect.

Your body is yours, and there are so many ways to have sex and experience pleasure and connection without the need for penetration. 

Whatever journey you are on, always go at your own pace. Tell yourself every day that you are a sexual being and deserve all the pleasure – because you do! 
*This interview relays the personal story of an anonymous cisgender woman's struggle through vaginismus and her takeaways based on her experiences. It is for people with vulvas who also experience vaginismus. While it may be genital specific, it is by NO MEANS gender-specific. We at MyMuse would like to acknowledge that not everyone with this general demonstration of physiology uses the word "vulva" or the word "vagina" and that not all vulvas or vaginas or bodies look the same or function in the same way. 
You might wanna try