Get ready to snip through the rumours & get real about 'What Is Scissoring & How To Do It'? No more beating around the bush- let's scissor our way to the truth!
Ever reminisce about the playful days of making your Barbie dolls make some cheeky moves by smushing their legs together? Well, if you've ever engaged in that innocent childhood play, you've unknowingly touched upon a topic that goes beyond toys. Welcome to the world of scissoring- a term used to describe one of the best bedroom positions for (mostly) people with V's. 
Now, we understand that there's a lot of confusion surrounding this topic, primarily because most people aren't familiar with how queer people navigate their intimate experiences. But don't worry; we're here to shed light on what is scissoring so you can learn about it without offending anyone in the process (remember, asking someone about their intimate practices is a big no-no!). Let's dive in and discover the truth behind this intriguing aspect of human connection.
Understanding What Is Scissoring
According To Historical And Cultural Tabloids
You see, despite their recent notoriety, these leg locks aren't a modern invention. They have deep historical roots in various cultures and have been a celebrated form of physical and emotional connection. They are a testament that humanity's creativity isn't defined by the confines of an art studio.
Engineering A Successful Scissor
It is time to deal with the machination of this process. Think of scissoring as getting intimate when solving a puzzle whose pieces are as unique as the people involved. Bodies, just like snowflakes, come in all shapes and sizes. Finding the right fit may take a bit of wiggling, a sprinkle of laughter, and a whole lot of communication. So don't be shy to speak up and explore. After all, what is scissoring, if not crafting pleasure-filled experiences?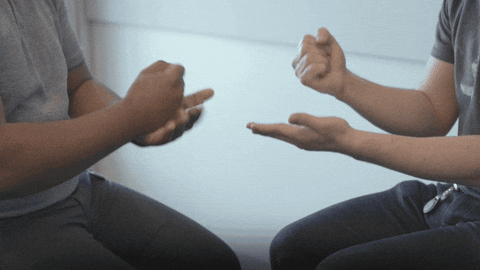 Drop Your Pitchforks And Pay Attention
Picture someone assuming that sushi is only for seafood lovers – the same thing's happening with scissoring too. Yes, some folks might think it is an exclusive club for lesbian couples, but guess what? The doors are wide open. Whether you're straight, gay, bisexual, or any sexuality in between, scissoring welcomes all with open legs – uh, arms!
Positional Play: The Name Of The Game
One on Top
With one partner leisurely reclining and the other taking an exploratory stance on the top, this position allows for an intense connection and opens up new pathways to erogenous exploration. A fantastic way of getting it on, it puts novelty and excitement front and centre!
The Butterfly
The Butterfly is where intimacy takes a playful and adventurous twist! In this position, partners face away but keep their legs intertwined while lying down, almost like a secret handshake of pleasure. This unusual angle serves up different sensations and is a delightful detour for those looking to add some unexpected zest.
The Lotus
Say Namaste to a floral scissoring session that combines the tranquillity of a yoga pose with the thrill of intimate connection. Sitting face to face with legs artfully intertwined, this variation offers a relaxing yet emotionally charged experience as you face each other to spice things up. A perfect cocktail of both peace and pleasure.
Sharp Suggestions
Now that you are exploring 'what is scissoring?', we have to talk about how you can make it better-
Snipping & Chatting
Continuously ask your partner about their feelings, preferences, or anything they'd like to explore differently. Open communication isn't just nice to have; it's essential, forming the backbone of consent and shared enjoyment!
Set The Mood
Try subdued lighting, gentle melodies, or fragrant candles for a sensual setting. Crafting a space that feels both cosy and sensuous isn't merely decorative; it's a powerful way to deepen the connection and turn an encounter into a memorable rendezvous.
The Special One
Pay extra attention to the love button, a sensitive and vital pleasure point for many. During scissoring, giving it attention with the hands or even something like the Palm handheld body massager can make the experience better. This flexible massager adjusts to your curves and stays put between two partners. It's the perfect birthday gift for your girlfriend!
Slip n' Glide
A water based lubricant is among the unsung heroes of a smooth scissoring experience. By reducing friction and heightening pleasure, it's more than just an accessory; it's THE vital companion in the journey toward a seamless and delightful connection. But then again, there are no rules against using the best oil based lubricant either.
You might also like: