Most people's lives change when they get hired or married. Mine changed when I found out about wax play- a sexual act where people pour wax on each other for pleasure!
Wax play, also known as "candle play" (or "hotter than your ludo" as I call like to call it), is a form of temperature play in which one partner drizzles melted wax onto the other's skin. I discovered it in the most embarrassing way possible - watching a scene from "The Wolf Of The Wall Street" that left me scared and confused. It looked horrible the way it played out in the movie and ignited a fear I couldn't put out…until I tried it myself.
As a sexual wellness writer, I've learned about all kinds of kinky practices in theory, so when a friend asked me to write about her massage candle business, I agreed. The only catch was that I had to try it myself and believe in its sensual powers. She assured me that it was safe and that I would enjoy it with my partner. And guess what? She was right! My skin didn't melt and it was actually really fun.
Unfortunately, my friend and her business soon moved to foreign lands, but she left me with a valuable lesson: wax play can be amazing! So, if want to spice up your sex life and amp up the heat, here are some fire tips for you to successfully try wax play and change your lives too:
Don't use any old candles from around the house. Regular candles can contain chemicals that can give you a wicked wax burn. Instead, use specially-made "wax play" candles that are designed for this purpose. They're made with all-natural ingredients, so you can enjoy a relaxing candlelight dinner... on your partner's skin.

Set the mood with some relaxing music and dim lighting. It's important to create a comfortable and sensual atmosphere. Unless, of course, you're into that whole "wax play in the bright light of day" thing. No judgment here.

Start by drizzling a small amount of wax onto your partner's skin. This will allow you to gauge their reaction and adjust the temperature and amount of wax accordingly. Don't pour too much and turn them into another candle.

Remember to communicate with your partner throughout the experience. Check-in with them to see how they're feeling and if they're comfortable with the temperature and amount of wax. You can use the 

Wink eye mask

for added fun.

Keep a bowl of cold water nearby in case you need to quickly cool down your partner's skin. It's also a good idea to have a 

safety kit

on hand, or even a fire extinguisher if you are clumsy.

If you still want to find a safer way, use massage candles that turn into relaxing massage oil as they melt. Blow out the flame and pour the oil on your skin and give it a good rub. The combination of delicious smell paired with the tingling sensations will perk up your 

sense of smell

and touch.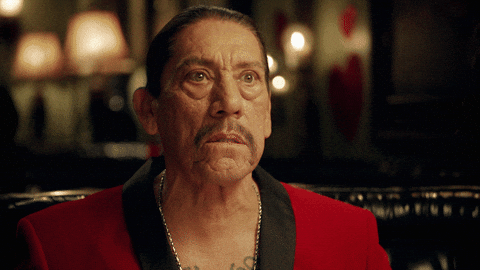 So, the next time you're feeling adventurous in the bedroom, give wax play a try and give it as a birthday gift for your girlfriend. Just remember to be safe and have a blast, but not literally. No matter how heated things get, never leave a burning candle unattended. After all, you don't want your bedroom to go up in flames (unless that's part of your kinky plan). Happy melting!
Also Read: Get Lit & Amp With The Heat With Melt Massage Candles
You might also like