Oral sex can be a really enjoyable and intimate experience between partners. Plus, the release of pleasure-inducing hormones can make the experience even better! Here's how you can enjoy it too.
For as long as I can remember, I'd been unable to orgasm with a partner. I thought that perhaps there was something wrong with me, so I'd usually fake it—until I met A*. We'd dated briefly - they were younger and 'wanted different things.' But they taught me so much about how to truly let go and enjoy myself while receiving oral sex. In fact, when we were breaking up, the magical touch of their tongue was the only thing that made me miss them sorely. I never thought that it could be so good!
So, bestie. If you also struggle with letting go and enjoying yourself when your partner goes down on you, I'm here to help you out. Let me give you a few quick pointers to get you hitting those Os every time, during your duets! 
Why Is It Tough To Let Go & Enjoy Getting Oral?
I get it. It's tough. On some days, nothing seems to work. I even spoke to some other vulva-owning folks and this is clearly a shared experience. Sometimes it's not you and it's definitely their technique that's lacking. But on other days, you just can't seem to get out of your head! After some very elaborate discussions, these are some reasons I could zero in on-
People Think It's Complicated
I've heard many people say that they get intimidated and don't know what to do! But they're willing to take direction and make it work. You can either slap a female anatomy book at them or get ready to be patient and teach them. Either way, make sure to let them know what it is that you like or dislike when they're down there.
Unclean Vagenes? 
Everyone has, at some point of time, googled queries like, "What does the vagina really taste like?" "Is my vagina normal" or "Do I have to shave every time?" Many vulva owners and also some of their partners think that their genitals aren't 'good looking' or need to look like that of a p*rn star's and start to think of that as the golden standard for all vulvas. It doesn't have to be pink, bright, white or bald. A bushy, darker vulva is no less attractive than a shaven one. The sizes of our clit, flaps and all thing divine vary too and that's completely normal. While the vagina is self-cleaning, just remember to be safe and use a dental dam before they go down on you.
Always Distracted By A List Of Chores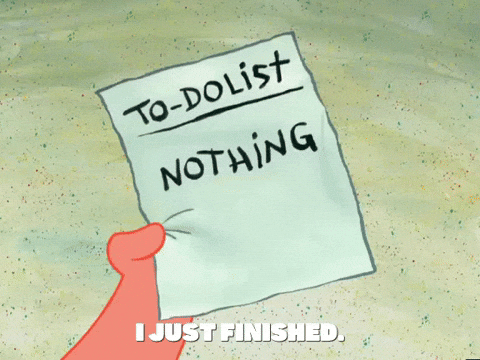 We always have a million and one things to do and we can't help but think about them even when we're trying to do something nice for ourselves. Our unending task list can keep plaguing our thoughts and take away from being in the moment and enjoying ourselves—especially when it's not going as well as we want it to. Believe me, we've ALL done that. However, it's important to switch off mentally and try to put yourself on your to-do list for once.
Tips & Tricks To Enjoy Receiving Oral Sex 
1. Sexting Is Not A Bad Idea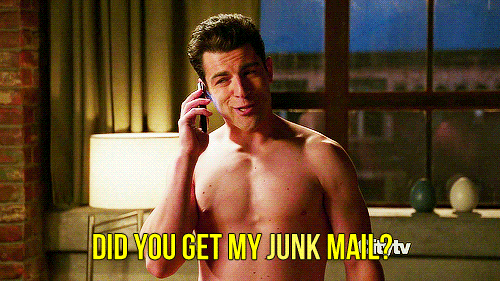 Tell them what you want and how you want it. Imagining yourself receiving pleasure can help you and your partner start things on a high note, and can even up the ante on your arousal. Communication is sexy, and sexting can make you feel sexier! 
2. Turn On Some Sexy Music
Getting into a rhythm is what it's all about. So, pick some chill RnB, metal, or whatever gets you groovin'. Set the volume as loud as you want without it interrupting your thoughts.
Pro tip: pick songs you don't recognise so you don't end up concentrating on lip-syncing!
3. Do It In A Comfortable Space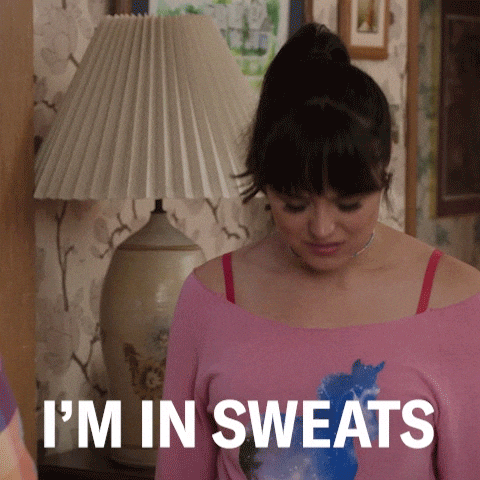 If you can, do it in a space that makes you feel super comfy. But if you can't, try to adjust things a little bit so you feel relaxed. Need a massage to calm those nerves? Now's the time to get lit and amp up the heat with Melt massage candles!
4. Channel Your Focus 
It's no secret that the clitoris has over 9,000 nerve endings and it gets you the most 'earth-shattering' orgasms if it is rubbed the right way. When your partner is spending time on it, try to focus on how your nubbin' is feeling. All it needs is a little encouragement.
5. Just Breathe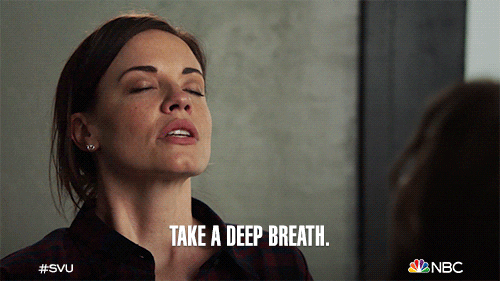 Breathing deeply is both essential and underrated. It helps you ease in and relax so you can truly enjoy yourself. Perhaps you could do it when you're getting down to some self-loving to get some practice in!
If all else fails, don't worry. You can always take your favourite Breeze massager along for the ride. An extra hand (or mouth) hurts no one. There's no specific way to enjoy oral sex. What works for you may feel different to someone else. Focus on your pleasure and don't worry about climaxes. It's more important to have fun rather than get to the finish line. 
*Names have been redacted to protect the identity of the person mentioned. 
You might also like: Kinky Confessions: I Like Wax Play And I Cannot Lie
Mix it up with