The act of love itself can leave many marks that all couples enjoy in the heat of the moment, hickeys being one of them. Ideally, one may like to leave the marks on as a memory of the shared passion, but finding ways to rid of them seems to be more at speed today. So, let's help you keep up!
The Kamasutra mentions 64 arts of love, and hickeys are one of them. Well, the art of the love bite could perhaps be a topic for another day because we are here to find how to get rid of a hickey and save some awkward confrontations. And for those who don't know about hickeys, they are the purple-red bruise that you find on your skin after some passionate ticks of bites and sups with your partner. Now, commonly they are on the neck, and that is what we are more concerned with here. Hopefully, these few remedies help you get over the concern.
Also Read: 5 Things You Didn't Know About The Ancient Kama Sutra
Not That Kind Of A Spoon
On the first day that you receive a bruise, you may want to apply a chilled spoon directly to your lover's bite. It performs the essential function of reducing the flow of blood from broken capillaries (the cause of the bruise) and may help in reducing the size of the bruise. 
This remedy is like the OG DIY for those who are looking for something easy and accessible. All you have to do is to place a spoon in a freezer for 30 minutes and then apply it directly to the spot. Leave it there for 10 minutes and repeat the process for two days or until the bruise begins to lighten. You could also substitute the spoon with an ice pack or a damp cloth. Easy no? But do you know what makes this very convenient, the summers! If you know what I mean.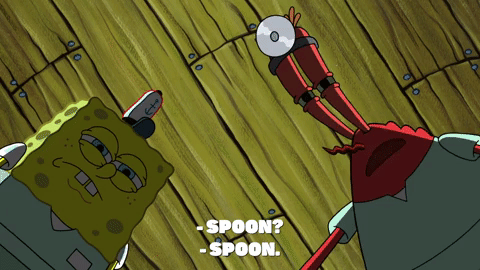 Yeah, A Banana Peel. 
The fruit is great in every sense but did you know that the peel is more than just the average prank, too? It hosts a great number of antioxidants, nutrients, and vitamins that have a soothing impact on the skin. Apply the peel directly to your hickey and leave it in place for around 30 minutes or till it turns brown. Do this 2-3 times a day and it should help reduce signs of bruising and irritation. However, if your skin shows signs of irritation, then perhaps try a different remedy suggested here. The best part of this remedy is that bananas are perennial, so, hickey away people!
The Oil On Skin Romance
It is no new knowledge that essential oils work wonders on the skin. They are a great way to stimulate blood flow where they are applied and greatly speed up the healing of bruises. But there are quite a few essential oils that can irritate the skin and may need to be diluted or mixed in proportions before using them. When using oil for healing, you must be careful to use light pressure, because too much can make the bruise worse.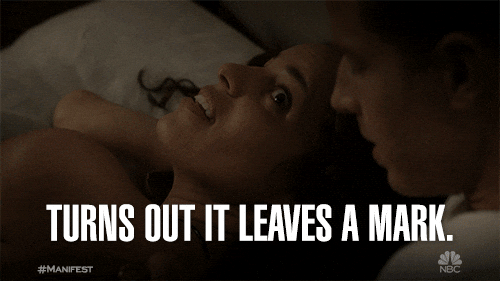 Better On The Skin Than On Pizza
Food play is fun and there are very few who may protest that. When it comes to things that have to do with sex and intimacy, the pineapple is perhaps a man's best fruit. So, next date night, keep pineapple handy. Food play or no food play. The fruit is rich in bromelain, an enzyme that reduces pain and soreness, and helps ease inflammation when applied to the skin. Consuming pineapples is one way to make this remedy work. But it also works with the direct application of a pineapple slice to the affected spot. Do it a few times a day but be careful of irritation. 
If you are allergic to the fruit then it is advisable to do a patch test first or perhaps use one of the other ones that we have suggested. Also, remember that pineapples are very acidic and may cause irritation rather quickly so do not overdo it.
Now you know a few remedies on how to get rid of a hickey. The art of the love bite could be described in the book of love, but it doesn't mean you have to be artful when getting rid of the hickey. Push through the pain, writhe, and relax because the ocean is more fun when chaotic. Bring the same energy to your date night with the passion to create chaos and a massage oil like Glow Relaxing to calm the nerves. 
Also Read: 4-Step Guide To Relaxation With Body Massage Oil
You might also enjoy: