Tired of settling for one-way streets in the bedroom? Master the art of simultaneous pleasure with our tantalising guide on how to do the 69 position.
Some call it overhyped, while others swear by its amazingness. Whether you're a sceptic or a believer in the 69 position, there's no denying the unique give-and-take it offers. If you're ready to dive into the world of simultaneous pleasure and playful intimacy! We've got some tips to help you master the art of how to do the 69 position, all while embodying the Yin & Yang symbol of harmony and balance.
The Basics of Yin & Yang 69 position
In this position, one partner lies on the bottom while the other straddles on top, ensuring your mouths reach each other's most delicious parts. And that's how to do the 69 position. Now, you can lick, suck, bite, or do whatever floats your boat and pleases your partner. I mean, you would know how to give a good head duty to your man.
While it's as easy as this, it's really not easy as this. There are a few things to figure out along the way to truly succeed and open communication is key. Discuss your desires, preferences, and boundaries with your partner. It's essential to know what gets their engine running and share your own likes and dislikes. Experimenting with a lot of sensations on the go might be a lot to do on your first try. So, it is best to master the art of cunnilingus beforehand.
Get Some Help- Use Support
Sometimes, you need a little help to achieve that perfect angle and balance when you're trying to figure out how to do the 69 position. Utilise pillows, rolled-up t-shirts, or any other supportive tools to prop up your waist or neck as needed. For the more adventurous and dedicated practitioners, investing in a swing can add an extra dimension of excitement to your 69 endeavours.
Get Some More Help- Incorporate Massagers
When it comes to the 69 position, incorporating handheld personal massagers like Palm can be a game-changer. These handy devices can provide additional stimulation to intensify pleasure for both partners simultaneously. Remember to explore different speeds and settings to find what works best for you.
Or Help Yourself- Get experimenting
Think Outside the Box (or Sideways!). Don't limit yourself to the traditional setup. If you and your partner have a significant height or size difference, lying sideways can offer a more comfortable, flexible, and enjoyable experience. Another option is standing up, with one partner supporting the other. However, proceed with caution because this one carries the risk of breaking your neck or back. Gym rats, this one's for you!
But if the question of 'how to do the 69 position?' still feels overwhelming, consider delegating roles. One partner can focus solely on the mouth business, while the other uses a handheld personal massager to deliver pleasure.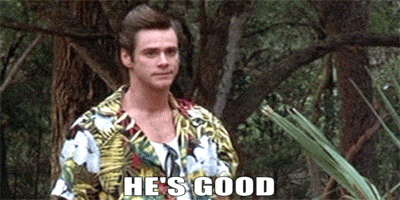 And That's How You Do The 69 Position!
The Yin & Yang 69 position may seem daunting at first, but with open communication, experimentation, and a touch of creativity, you and your partner can achieve a harmonious balance of pleasure. Whether you end up becoming 69 enthusiasts or simply appreciate the occasional rendezvous, have fun, and let the Yin & Yang guide you on your intimate journey.
We're here to help you-