Been playing with his joystick every time? It's time to go lower and discover the pleasure of polishing his jewels! Let's learn how to give the perfect testicle massage.
When we talk about male pleasure, most of our attention is driven to the man's joystick, AKA the penis. The testicles aren't just squishy orbs (I mean they are but you know what I mean), they're a whole new world of sensations waiting to be explored. You just need to know how to stimulate them properly and gently. These precious jewels deserve some love too, you know!
Benefits Of A 
Testicle Massage
Let's have a look at some of the perks of a testicle massage first, shall we?
Spruce up your foreplay game with a fresh and exciting touch technique.

Give your little soldiers the VIP treatment with improved blood flow and sperm quality & quantity.

Let your testosterone soar to new heights.

Rise to the occasion with stronger erections and increased sexual energy.

Stay on top of your ball game and detect any abnormalities early on.
How To Massage Testicles
Here's a quick beginner-friendly step-by-step guide for you!
Dip More Than His Toes
Dip your partner's love sack in a bowl of warm water. If it is complicated for you just soak a cloth in warm water and wrap it around his bad boys for a few minutes. If you're feeling awkward doing it and want to take the adventurous way, suggest a steamy hot shower together! This will release some tension in the nether regions and give his blood a boost to where it really matters.
Let It Pour
Get ready to give your partner a smooth ride and avoid giving him unpleasant friction! Grab a bottle of Glow Arousing massage oil or Slick, the top-notch oil-based lube with a thicker, luscious texture that lasts longer. Cover your hands in the goodness and lather it all over your man's bod. Smooth sailing ahead!
Zero In On The Target
Don't be a straight shooter and head straight for the X mark, let's have some fun first! Give his lower back, waist, and thighs a little TLC with a massage. Trust me - it'll create a buzz of anticipation and leave him feeling relaxed and ready for love.
Keep adding more oil or lube as required.
It's Showtime!
Get ready to unleash your inner masseuse and try some creative techniques! You can try massaging them individually or together. A good starting point would be the base of the sack where it connects with the body. Use your delicate fingers to gently caress and then work your way across the entire area or squeeze them in different pressures and angles. You can also try cupping and rolling them around like you're making pizza dough. Once you've got the hang of it, incorporate tapping, tugging and your nails (but be very careful).
You can also give the ball massage during handjobs or try it as outercourse. Trust your gut, but don't forget to ask your partner for feedback - they'll be the ones enjoying the testicle massage, after all!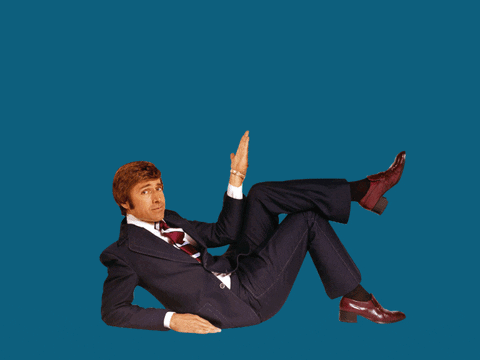 MyMuse's Bonus Tips
Have him give his little guy a grooming session- a little trim or smooth shave.

Keep those hands squeaky clean by washing beforehand or slip on some soft gloves for a smooth touch.

Give him a little extra thrill with a naughty prop, like a 

penis ring

or Beat 

stroker

. Beat's flexible body can open up a bit to deliver vibrations to the right spots. Just give it as an

anniversary gift for your husband

.

Mix it up with some naughty extras, like a nipple massage, or an eye mask for some mystery play, or use your feet to massage!
So, there you have it, folks, next time his manly bits are feeling blue or you both crave some spiciness in the boudoir, you're now equipped with the knowledge on how to give the ultimate sack-tastic massage!
Also Read: 8 Soft BDSM Sex Punishments To Push Your Limits Comfortably
You might also like