Taking a deep dive into this barely researched and rarely discussed part of anatomy will take you from literacy to cliteracy in 5 minutes flat.


I know I'm not the only one, so I'm going to just come out and say it. I didn't know about the inner part of the clitoris until I was in my early twenties. It took that long. That long — as a person who has a clitoris — to find out that the small button-like bulb at the top of my inner labia is just the beginning of the story. 
After this mind-blowing discovery- I began researching my body and the science behind how people with a vulva respond to pleasure — and I stumbled upon something my teachers completely neglected to include in my sex education.

When we refer to the clitoris in writing or in conversation, we're typically referring to just the outside part, or the glans. The small bud we see on the vulva is, literally, just the tip of the iceberg. Looking into what's actually happening within my body has made me love and appreciate it more. So I thought I'd do the same for y'all and share everything there is to know about the gorgeous clitoris that looks like this.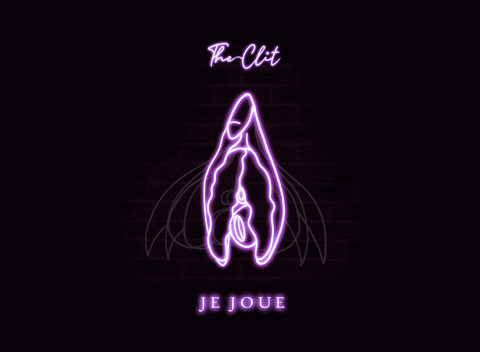 If you're still confused—and maybe a little taken aback—don't worry. You're not the only one who needs a refresher. So, whether you have a clit or not, read on for a crash course that will start you on your journey from simple literacy and climax at cliteracy.
Clitical Mis-MAN-agement In History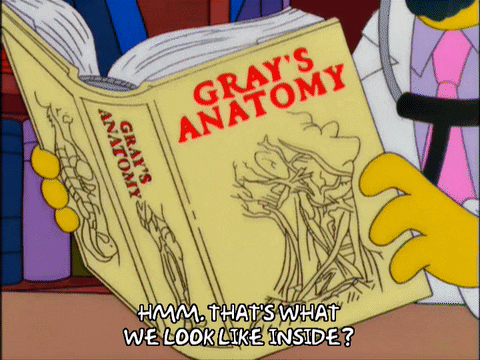 For centuries, society persecuted women as witches, believing they were responsible for natural disasters, famine and plagues. Convenient na?

The "Malleus Maleficarum," a 1486 guide for witch identification, wrote that witchcraft came from lust, which originated in the clitoris. This book called the clitoris the "Devil's teat," because the author believed that this was how the Devil sucked out his victim's soul. According to the book, a swollen or well-developed clitoris was a sign of 'witchiness.' It is estimated that this particular "test" justified the Inquisition's elimination of 9,000,000 women during its 250-year reign.
Don't know what beef he had with the clit, but Sigmund Freud called clitoral orgasms 'unhealthy.' The founder of psychoanalysis, declared in 1905 that healthy, mature women had vaginal orgasms, whereas clitoral orgasms were a sign of undeveloped female sexuality.

In fact, many women do not routinely and reliably experience orgasm solely from sexual intercourse. Yet, Freud's ideas have remained influential in modern psychology, and only recently has new research debunked them.
The Woman Who Changed The Way We Come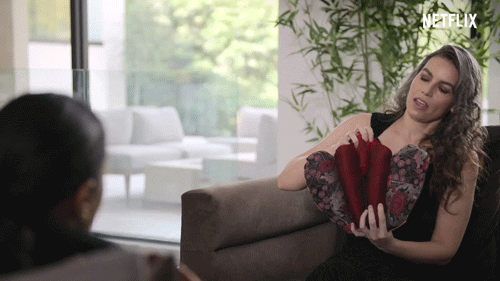 Gold standard medical textbooks like Gray's Anatomy and Last's Anatomy did not include diagrams of the clitoris. One even said that the female genitals were considered a "failure" of male genital formation. 
Enter Dr Helen O'Connell. 
As recently as 2005, she discovered that the clitoris is, not small and button-like, but spongy, shaped like a wishbone and up to four centimetres long under the pubic bone. Through MRIs of 10 living women, she explained how incomplete and inaccurate textbook descriptions (and sketches) of the clitoris and female genitalia, in general, had been up until that point.

So the next time you whip out your full body massager, give a nod to the woman who quite literally changed how we view ourselves.
You might like: Debunking 5 Myths About Adult Toys
Pleasure Central
Ever heard of the orgasm gap? It's kinda like the gender pay gap, only with orgasms. Durex's Global Sex Survey found that heterosexual penis-owners were reaching orgasm 64% of the time, while heterosexual vulva owners were only coming 34%. But this number is a little better for vulva-owners whose partners didn't have penises.

What's behind the massive difference? Clitoral stimulation! If you've got a clit, you're more likely to know how to stimulate it. It seems obvious but it isn't. Time to message your lesbian mate for some tips?
With the importance of the clit gaining credence, sex tech caught up too and how! And thus the clitoral suction massager was born circa 2016. 

Clitoral suckers are sex toys with nozzles that use air pressure to generate suction force that accurately simulates oral sex. Massagers like our latest launch, Breeze, deliver soft pulses of air that reverberate through your entire clitoral structure, shaking them from the outside-in to induce some of the most intense orgasms. Breeze is made of high-grade silicone, that allows for gentler air pressurisation too. 


TL;DR: The more attention you pay to the clitoris, the better results you're likely to get. So whether you're grabbing our full body massager, Pulse, or our newest launch Breeze, remember to direct all the good vibes to your clit. Each orgasm achieved is an effort you're making in the fight to close the orgasm gap.
Also Read: It's Cliterally Right There: How To Find The Clit