Happy Women's Day to all the fierce ladies! May your lube stash never go empty & your sex always be mind-blowing with these positions that work for all women!
Happy Women's Day to all the incredible women out there! Who says we have to stick to the same old boring sex positions for women? Let's celebrate our diversity and mix things up! Whether you are cisgender or transgender, able-bodied or differently-abled, there are countless ways to experience pleasure as a woman beyond just penetration. So, let's get creative and try out some new sex positions for women. After all, variety is the spice of life... and of sex!
Yummy Yummy
Let me introduce you to the oh-so-exotic "Yab-Yum" position, straight outta Tantra. Picture this: one partner chillin' in a cross-legged pose while the other hops on top, creating the perfect combo of closeness, eye-gazing, and, ahem the right connection down below. Plus, it's your chance to flaunt those mad yoga skills you've been secretly practising!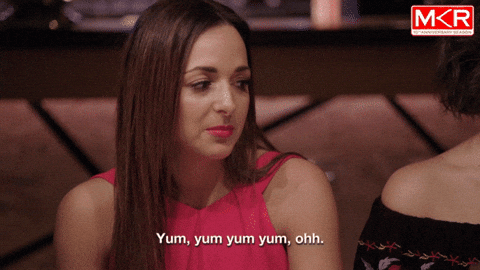 Saddle Up
Feeling playful and want to a sex position for more pleasure? Why not give the "Side Saddle" a go! This tantalizing position entails one partner lounging on their side while the other jumps on top, facing away. Not only is it a great way to mix things up, but it also offers a plethora of unique angles to explore. So, saddle up and ride into some uncharted territory!
Heir To The Throne
Looking to add some power play to your sex life? In this position, the receiving partner takes on the regal role, perched atop a throne (which can be anything from an ottoman to a chair), while the giver kneels on the floor, eager to please. Glide and explore power dynamics and indulge in some royal treatment.
Scissoring
This act requires two people facing opposite directions with their legs spread (like, um, scissors…) shimmying together until they meet at the bits. From here, they can wiggle, grind, and gyrate in a way that feels the most pleasurable. For added pleasure using loads of lube and introducing toys is highly recommended. The goal is to simultaneously stimulate each other's external hot spots. Undoubtedly, it is one of the best sex positions for females.
Mutual Masturbation
Though it might not technically count as a position, mutual masturbation is one of the most intimate acts out there, since you're showing your partner what pleasure looks like to you when you're on your own. Find a comfortable spot across from or next to each other and take turns masturbating while one watches or do it together. For added spice try having them instruct you on how you should touch yourself.
So, no matter what your anatomy or preferences are, these sex positions for women are sure to spice up your sex life and bring you maximum pleasure. Let's celebrate this International Women's Day by embracing our femininity in all its diverse and beautiful forms, and by exploring new ways to enjoy intimacy and pleasure with our partners. So, keep your lubricant gel stacked and your body warmed up!
Also Read: 5 Positions For Height Difference Couples 'Coz Size Matters
Treat yo'self with