Childbearing Has Its Fair Share Of Surprises But It Doesn't Mean Sex During Pregnancy Is Impossible. All You Need Are Your Doctor's Guidance & These Tips.
Pregnancy is a time of joy, anticipation, and—let's be honest—some confusion when it comes to intimacy. As that baby bump grows, so do the questions about keeping the bedroom sparks flying. Fear not, because we're here to guide you through the exciting world of baby bumps and bedroom humps. Sex during pregnancy is considered safe in most cases, but make sure you check in with your doctor to see if sex during pregnancy is safe or not for you.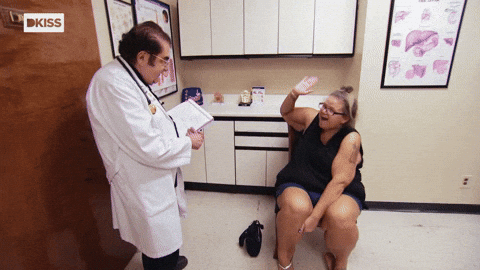 Talk Talk Talk
Pregnancy comes with its fair share of surprises, but you and your partner don't have to navigate them alone or endure skin hunger. Set aside time for heart-to-heart conversations about your feelings, desires, and concerns. Sharing your thoughts while nestled in cozy blankets and using a full body massager can bring you closer and lay the foundation for an exciting journey ahead.
Switching My Positions
As your baby bump grows, some positions might require a little tweaking to ensure comfort for both partners. Opt for positions that avoid placing undue pressure on the belly while having sex during pregnancy. Classic options like spooning, side-by-side cuddles, or face-to-face intimacy can all keep the connection strong and sizzling without any discomfort. You can also try having special sessions with Breeze mini massager for women. Explore and find what works best for you both as you adapt to this new phase of your relationship.
Spontaneity Secret
Even amidst pregnancy fatigue and changing bodies, don't underestimate the power of spontaneity. Surprise hugs, stolen kisses, and using Playtime Kit for date night can sustain the emotional intimacy and excitement between planned romantic interludes. Embrace the joy of discovering new ways to keep the anticipation alive, reminding each other that your love story is just taking on another beautifully unique chapter.
Sensuality Surges
Pregnancy hormones can lead to emotional highs and lows, but they can also elevate your physical intimacy. With increased blood flow to the pelvic region, sensations can become more intense and electrifying. Take advantage of this heightened sensitivity and indulge in each touch and caress. To amp it up more, get your hands on the best lubricant gels from MyMuse. Embrace the unique connection that blossoms between you and your partner as you have sex during pregnancy.
Dispelling Concerns
Worried about harming the baby? Rest assured, your baby is snug and secure within the protective amniotic sac. The cervix and mucus plug act as natural barriers, ensuring your intimate moments won't affect your little one. Pay attention to your body's signals, and if something doesn't feel right, switch gears or stop right away. Communication in a relationship is important so make sure you voice your feelings. Trust in the body's remarkable ability to nurture both your relationship and the new life you're creating.
Also Read: The Ultimate Guide To Using A Vibrating Massager Like Pulse
You may also like