Dear Insecurities, 
Please find a way to f*ck off! 
Cheers,
Aparna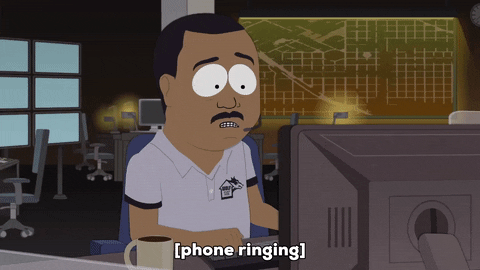 Man, I really wish it could be that easy! But the irony is that these insecurities are so real that they made me put off writing this very piece for so long. But enough is enough. It's my turn to fight back. So here goes nothing, *an open letter to all my insecurities.* I hope with this, I'm able to address, accept and move on from some of these. And I hope this helps some of you (at least one of you) address or unbottle your insecurities as well. 🙂
Yes, I said 'some'. Because it's not just general insecurities about how I look or behave. For many of us, it's a whole package - Imposter Syndrome, body issues, fears about relationships, shame, and more. So I'm going to be addressing each one of these suckers separately. 
To my insecurities,
Hey there, buddy! It's been quite a while since you and I had a chat. Until now, it has always been a one-way street with us. Where you tell me what to do and what not to. I remember when we first met, in 7th grade when you insinuated that people like me would never get that far. You told me girls can't be tall, can't be dark, or be able to make their own calls. Now here we are, you've stuck with me so far. Constantly nagging me to hold back, playing out these humiliating scenarios, and dragging me through a dark, depressing path. 
You're always a third-wheel in all my relationships. You strike me down every time I see someone I like. And sometimes you never give me a chance to explore where it could go. You plant the seeds of self-doubt so deep that I never even take the chance. "Out of your league, Don't even try" are phrases you constantly echo in my thoughts.

Well, I'm standing up to you now. This needs to stop. I know it's a long road of self-actualization and healing to permanently block you out but I'm embarking on this journey with hope.
Goodbye Insecurities, 
Burn in hell
Dear Shame,
Can I just start off by addressing how deeply connected we are? Yes, my relationship with you is probably the longest one I've had. And yes, it's incredibly toxic. It's like I seek you out every time I need an excuse. "I can't wear that, my knees are too dark" "Why the eff would I say that? I sound so dumb" You stop me from breaking boundaries, you force me to wear a dupatta over my tees. You shame me for liking sex and taunt me for being happy.  You've taken me on many guilt trips because I chose to take my pleasure into my own hands.

If it wasn't for you Mr. Shame, I could have made every dream of mine a reality. If you didn't exist maybe I would finally be me and not be shamed for it. So I hope you lose your power and your hold in this society and just let people be free. I dream of a world where you cease to exist, a world that's shame-free. 
Shame on you,
Adios
You might also like reading: 5 Things NEVER To Say To A Transgender Person
Hey there, Impostor Syndrome,
Our relationship is complicated, to say the least. I'd say that I hate you the most out of all my other not-so-wonderful insecurities. I remember someone once told me "Just ditch your imposter syndrome man, you're good at this!". Oh, how I wish it was that easy. When someone bets on me, you convince me to bet against myself. You know how much I love writing, yet you conjure up all these self-doubts every single time I start to write something. 
"Is it Relaxing Massage Oils or Relaxing Sensual Oils?" 
"What if I'm wrong?"
"I'm not a good writer"
"What if I'm actually a fraud?"
You make me question myself a million times a day and there's nothing I would love more than being able to "believe in myself". And trust me, sometimes I really do embrace my skills. It's just that whenever I do, you're the imposter that sneaks up on me to tell me that I don't have a clue! I'm taking my power back now. I know I can't lose you in a beat but here's to hoping I can at least put you on a leash. 
See you never!
Yep, I think I'm done now. If you read through that whole thing, I just want you to know that this was extremely liberating. And if you're someone who also finds these insecurities debilitating, try talking to them or understand where they're coming from but don't give in. Own your being and try addressing them but never let them get to you. You're talented, amazing, and beautiful, so go on, let it all out, and when you're done get a good rub-down with Glow Relaxing (It works for me). 
With Pleasure,
Aparna
Tap to feel good: