Pleasure has many faces and it's true for condoms too! Let us introduce you to the best in the bedroom biz- the ultimate seven boxes of condoms!
Welcome to the land of condoms, where safety meets sass and pleasure comes in all shapes and sizes. Just like a toolbox, you need the right tool for the right job, and condoms are no exception. With so many different options available, you can find a condom to fit every occasion, every mood, and every partner. So, get ready to swing into action as we dive into the various types of condoms!
True Condoms Of The Night
Say hello to Glow-in-the-dark condoms. Some say that these condoms are like a beacon in the night, guiding you toward your desired destination. Others compare them to a starry sky, bringing a twinkle to your eye and a glow to your nether regions. And just like a shooting star, they can leave a lasting impression, it's hard to get the image of a glowing sword out of your mind. So, if you're feeling adventurous and want to light up the night, give this box a try. They'll have you shining brighter than a disco ball!
The Bumpy Ride
Ribbed condoms have a special texture that adds a whole new dimension to your sexual adventures. It has bumps all over the surface to add a different kind of stimulation for both partners during penetrative sex, possibly leading to more pleasure. With the use of condoms like these, you can go the extra mile, break out of your comfort zone, and discover new sensations. Just be sure to hold on tight, because it's going to be a wild and bumpy ride!
Femme Fatale
When it comes to getting busy in the boudoir, why not be the captain of your ship? Female condoms can help you take the reins and protect yourself against the unwanted and unexpected while being free to explore and express your pleasure. When you slip into a female condom, you're covering all your bases and ensuring that you're fully protected. Plus, the fact that you can insert it up to eight hours in advance means you can stay spontaneous and ready. It's like being the superhero of your pleasure palace.
Thin But Insanely Strong
Ah, ultra-thin condoms, the feather-light protectors of pleasure! Like a whisper on the wind, they delicately cloak your member, allowing you to fully embrace the intimate moment without sacrificing safety. These little wonders are like a second skin, providing a barrier without sacrificing the sensation and warmth of your partner. So go ahead, and embrace the sizzle of the moment, with the ultra-thin condom as your trusty sidekick, making sure you stay safe.
Smooth Like Jazz
Lubricated condoms are like the smooth operators of the bedroom! These sleek and suave protectors come equipped with personal lubricant gel, ensuring a frictionless and silky-smooth ride. With lubricated condoms, you can glide your way to pleasure, no need to carry an extra bottle of lube on your adventures (but we highly recommend it!). The only thing you have to worry about is getting lost in the magic of the moment.
Feel The Heat
Are you ready to turn up the heat in the bedroom? Look no further than warming condoms! These fiery and feisty guardians offer a tantalizing tingle that will set your senses ablaze and spice things up. The warming effect comes from the warming lubricant gel that is added to these condoms, which respond to body heat. So, when you slip them on and slip in your partner, both of you get the electrifying sensations. With these intense condoms, you can indulge in the fiery passion of love, literally.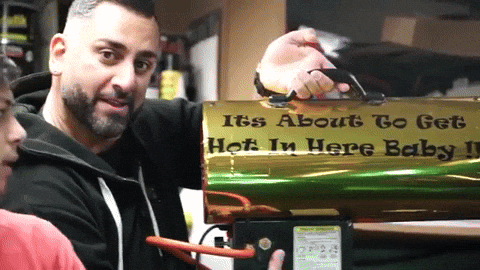 Chef's Kiss
Why settle for plain and ordinary condoms when you can add some flavour to your love life? Flavoured condoms come in an array of mouth-watering flavours, like an endless menu card you can choose from. You pick something sweet, citrusy, sour, spicy or more- the world of flavoured condoms is wide and wild.  With flavoured condoms, you can indulge your taste buds without compromising on safety, making them the perfect ingredient to add to your oral sessions. Now you know the answer to why do condoms have flavours!
From the tingling sensations to the flavoured delicacies, each condom is like a piece of art with its own unique flavour and texture. It's like a gallery of passion, where each exhibit is more tantalizing than the last. But if you want an added flair to your moves, always trust the Glide water-based lubricant for the job.
Also Read: From Vanilla To Spicy: A Guide To Couple's First-Time Sex Positions
Keep exploring with