Intimacy, sex, and relationships are constant journies of evolution. All you can do is learn to enjoy the ride, find ways to spice up your sex life and make hay while the sun shines.
We've all been there– the same positions and the same motions. You've got it down pat.  If you've crossed the honeymoon phase, you've definitely felt a bit of a lull, and may have experienced the excitement slowly draining. Like all shiny, new things, even our sex lives can lose their novelty after a while.
What's important to remember is that sexual ruts are normal for even the most passionate of couples– it's simply human nature. And contrary to what people might believe, there are multiple ways to spice up your sex life post the happily ever after. The key is to remain curious about your partner, prioritise communication, and be open to trying new things.
Read on for a few of our suggestions on how you can spice up your sex life… shaadi ke baad!
Surprise, Surprise!
As humans, we're hardwired to crave surprise, variety and adventure - and long term relationships can sometimes lead to the opposite. While stability is great for a healthy relationship, our inner sexual beings crave more than the same-old routine. Try getting it on in a place you haven't before - the kitchen, the shower, the great outdoors! The world is your oyster so long as nobody can see (unless voyeurism is your thing). Even switching up little things like your playlist, the lighting or the timing can all add in an element of novelty you and your partner may be craving. 
Add Something New To The Mix
When the monotony of ghar ka khana gets you down, you order take-out. So, why not add something new to your sexual buffet too? If you're not up for threesome scouting, start small. Try adding in a handheld bedroom toy that is sure to spice up your sex life. You can also go for Pulse, our full body massager– the gift that keeps on giving with it's 5 speeds. And if you wanna go the whole nine yards, use lube that'll keep those multiples coming.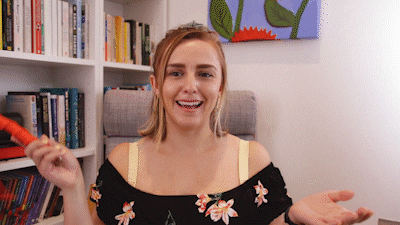 Send Your Partner A "Special Delivery"
We all love receiving mail even if it's something as small as a bamboo toothbrush. During your next online shopping venture, why not look up something you could both enjoy in the bedroom? Some chocolate-covered strawberries, massagers and some sexy lingerie, the possibilities are endless! 
Gone are the days when you're going from dingy basement sale or a creepy stall, because now you can buy erotic birthday gifts for your wife right from the comfort of your sofa.
Inside & Outside
Esteemed sexologist, Emily Morse says, "Our sex lives get stale because we fall into routines, that includes the everyday things we do together." She suggests creating new shared experiences by making an effort to take on new things together outside the bedroom too. It could be something fun like a couples cooking class or something more risqué like ordering pleasure props, candles or an bedroom essentials kit online. Chucking the routine and sharing new experiences can recharge intimacy.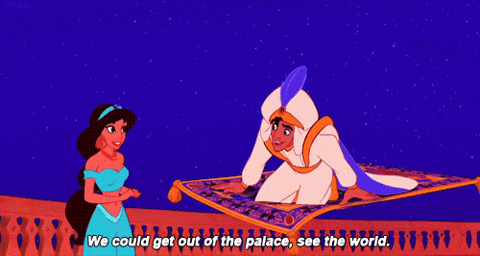 Create A Sexual Bucket List
If you're in a long-term relationship, you're bound to have shared a wild fantasy or two. No better time than now to spice up your sex life and make your sexy dreams come true. On your next date night, list out five things that you'd really want to try. Switch lists and pick two of those things that get both your juices flowing. But don't forget to keep your naughty safety kit by your side. 
The important thing to remember is that feeling in a rut doesn't have to be a bad thing. Intimacy, sex, and relationships are constant journies of evolution, so shop for some bedroom essentials or travel to a new getaway.  Enjoy the ride and make hay while the sun shines.
Looking for more? Try these goodies: