Transform your day with hot morning sex! Here are 5 tips and tricks that you could try to start your day off right and take your intimacy to the next level.
Ready to turn those early hours into a tantalising tango under the sheets? Morning sex can be an incredibly satisfying way to kickstart your day. To ensure it's an experience that's too hot to snooze through, we've got five sizzling and seductive suggestions that will leave you both craving those AM rendezvous. Plus, the benefits of morning sex are manifold - it leaves you energised and takes intimacy with your partner to the next level.
#1 Sultry Sunrise Whispers
As the sun peeks through the curtains, whisper your desire to use a full body massager or fantasies to each other. The hushed dirty talk and soft caresses create an aura of anticipation that'll make it hard to resist the allure of each other's bodies. Start the day with a secret language only you two share.
#2 Naughty Nibbles and Teases
Prepare a tantalizing breakfast spread, complete with aphrodisiac food like juicy strawberries, decadent chocolates, and a dollop of whipped cream. Use your lips and tongue to savour the flavours – on each other's bodies. It's a feast that's sure to leave you hungry for more than just food.
#3 Bedroom Strip Tease
Why wait until the evening for a sultry striptease? Start your day with a slow and seductive dance that leaves you yearning for skin-on-skin contact. Tease with a hint of what's to come, and you'll find yourselves tangled in the sheets before you know it.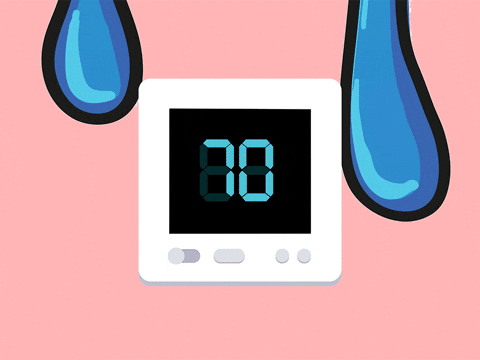 #4 Steamy Shower Duets
Get wet and wild together under a cascade of warm water. Share the suds, slide your hands over each other's slippery skin, and let the steamy atmosphere set the mood. Take the Groove wand massager for women with you—trust me, it'll elevate your morning jaunts like you wouldn't believe it! If you don't already have it, you ought to get it as an anniversary or birthday gift for your wife or girlfriend!
#5 Passionate Wake-Up Calls
To keep up the passion in your relationship, try surprising your partner by waking them up with sensual touches to warm them up for morning sex. Trace your fingers along their body, leaving a trail of shivers in your wake. Gently wake them with kisses—it's an alarm clock they'll never want to hit snooze on. And just in case things progress quickly, you should keep Glide water based lubricant handy!
Who wouldn't want to jump out of bed when a whole new world of delights awaits? So, set your alarms for excitement and get ready to make morning sex a playful ritual that you both eagerly hop out of bed for! A little heat in the morning can make everything feel hotter throughout the day. 
You might like: