Cliterference is getting blocked while making a move on a girl. If you don't want Indian lesbian dating apps to be one, here's a list of the best wing apps to help you get the girl of your dreams!
Finding a partner is tough, more so when you belong to the Indian LGBTQ community. But that shouldn't stop you from finding your perfect partner or someone for late-night meet-ups. . So, among the myriad of dating app choices available, we picked some Indian lesbian dating apps with proven track records.
Have You Heard Of Zoe?
Zoe is one of the most popular Indian lesbian dating apps. It is a very safe space with a casual environment where the process of dating between two individuals is given time to breathe. The app focuses on other avenues such as open communication and encourages efforts to foster real and romantic connections. This emphasis on deeper humane connections gives this platform it's footing in the market. You don't have to commit to the app by getting a premium account. It offers ample options for a free account, too.
Fem For The Femme
'A touch apart' is the best way to describe Fem dating app because it primarily focuses on video dating for its users. The platform is quite excellent for connecting with someone with similar tastes and sexual preferences. Another great reason to choose this app is its special features. The site enables social chat rooms for group chatting along with the ability to share photos and videos for communication with prospective partners, all in a safe space.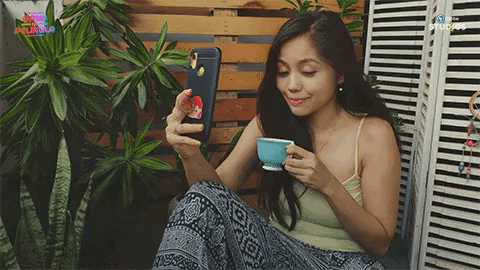 Just She: Truly A '
Her Dating App
'
If you are on the lookout for Indian lesbian dating apps then Just She should be under your radar. This platform is widely considered the most interactive dating platform for lesbian and bisexual women. The true mettle of this platform roots in the fantastic high-quality profiles that you can find here. The people behind the scenes of this dating theater have done a great job at being presentable yet transparent so, you know who you are choosing as best as they let on.
The Bumble Buzz
Although Bumble originated as a dating platform for straight individuals, it has come to incorporate same-sex matches on the app as well. It is not a surprise to know that Bumble has created a method that encourages conversations that do not die down. It gives a 24-hour period to reply to a message before a match expires. Another unique feature of this platform is that it goes beyond the dating mode as it also facilitates friendships and professional connections with BumbleBFF and BumbleBizz respectively.
Cupidity
Another Indian dating app that is serviceable by individuals of all sexual preferences is OkCupid. The platform offers a wide array of interesting quizzes and compatibility questions that act as catalysts for finding matches for you. Though this platform is low on anonymity, the ability to filter your dates here is above par with most apps. Besides that, the app also allows you to rate other profiles based on your likes and dislikes. One of the most recent additions to the app is the ability to engage in polyamorous relationships, making it possible to engage with multiple partners. OkCupid definitely stands on its own as a unique experience that you may enjoy while searching for a partner.
If you do end up finding the partner of your choice in the suggestions that we have made for you, make sure to expand your avenues together whenever possible. Perhaps buying sex toys online in India like Breeze can help you blow your mind and win their heart.
Also Read:  I Downloaded Every Dating App So You Don't Have To (Even Jalebi)
You may enjoy: