Because just like your mental and physical wellness, your intimate wellbeing deserves to be a priority too.
Ah, the first days of a fresh new year. A time of reflection, resets, and endless proclamations of "wow, time flies".
There's always two types of people you can find on January 1st: the ones starting it off with a sunrise run and an Instagrammable coffee, and the ones bringing it in with a hangover from hell, postponing all "new year, new me" resolutions to the first Monday of the year. 
Whichever bucket you fall into, and whether or not you buy into the hype of New Years Eve, it's hard to escape the lure of a clean slate and fresh goals. But studies say the shelf life of a resolution is 3 days. And that it takes 21 days to form any new habit, or break an old one. So somewhere between 3-21 days is the make or break for all resolutions (New Years ones, or otherwise). 
So instead of regurgitating the same old vows of quitting your favourite vice, #eatingclean, and waking up at 6am– we're urging you all to set aside some time to think about your Bedroom Goals. A set of conscious choices that isn't as black and white as losing 5 kilos. 
WTF are Bedroom Goals?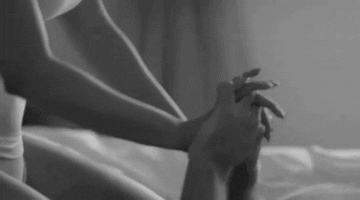 Just like fitness or professional goals, at MyMuse we believe setting Bedroom Goals is just as important. Whether you're happily married to a partner of 10 years, in a new-ish relationship, in something undefined, or happily single– it's important to take stock of the way we love ourselves and others. 
Bedroom goals could range from playing out specific fantasies, to trying a new position, dabbling in kink, or simply re-framing our perspective of how we relate to our own body or our longstanding views on intimacy. 
Bedroom goals don't have to be all sex, either. A worthy goal could be simply making more time for self-care, getting in touch with our bodies through mindful masturbation, or just being more in tune with our mental and physical needs.
 Your Intimacy Checklist
 Here are a few thought starters to get you thinking about your own Bedroom Goals. Feel free to take what you like, and discard what you don't. 
Schedule Sex

- while this may sound un-sexy, scheduling sex is one of the most effective ways to uplift a sometimes lagging sex-life. Go from the boardroom to the bedroom by adding this very important call to your calendar.

Try Something New

- Whether it's a new position or a

new toy

, bringing something experimental to the bedroom is a sure fire way to break the monotony and spice up your bedroom life for 2022.

Mutual Masturbation

- In case you haven't heard of

this term

before, do yourself (and your partner) a favour, and enjoy your solo time… together.

Check Yourself Out

- Grab a mirror and check out the parts of yourself where the sun don't shine. This is a sure fire way to get to know (every little part of) yourself, and pave the way for more confidence and self-love.

Create a Boudoir Film, for yourself

- Star in an intimate film made just for you. You can choose to play it up for the camera or just go with the flow. Replay it a thousand times or delete after viewing. It's completely up to you. This could be your cue to lights, camera and a lot of

action

. 

Prolonged Foreplay - 

Pretend to be strangers at a grocery store, send naughty texts while at work or give each other a

sensual massage

.  Extended foreplay makes sex fun and far more pleasurable. 

Make A Sex Bucket List -

Bring your wildest fantasies to life by putting them down in your sex journal. Whether it's roleplaying your favourite character or going skinny dipping with your partner, making a list is a great way to check off your deepest desires for the year ahead.  
Intention, not Pressure
Like we said in one of our last articles, even though we may not recognise it, we tend to think of sex in a goal-oriented manner. Instead of aiming for an orgasm or porn-worthy positions, we must shift our attention to an intention– of pleasure, passion, or pure solace.  As long as we make sure our intention is not turning into pressure, there is no disappointment if the intention doesn't actually get met. 
The idea of Bedroom Goals is just to be more mindful of the precious time we spend with ourselves, and with those we love. To carve out time for pleasure and connection. And to continue to evolve, experiment, and grow in this intimate area of our lives, just like all the others.